Colson is an English actor. He was born on 13 August 1998. The actor is best known for his appearances in Coronation Street, Selfish Giant, and Jailhouse Dog. He has gathered quite a following on social media.
Recently, Smith not only shocked his followers on social media but almost everyone connected with Coronation Street. He is now more unrecognizable than before. Over the past few years, Smith has been working on losing weight.
He has successfully managed to lose 10 stone (140 pounds). This was clearly very big news for Colson's fans. As soon as the word got on the internet, everyone was interested in knowing how he did that.
To clear the confusion surrounding his weight loss, Smith said, "I know that my part in the soap was to be the 'fat funny kid' but I realized that now I was 22 years old and it was like a decade ago. So, something had to be changed." And that is when Colson finally took the decision to shed pounds. Here is how he did that:
Also read, how the American actor and YouTuber, Josh Peck, lost 100 pounds by following a similar method as Colson's.
Colson Smith's Weight Loss Journey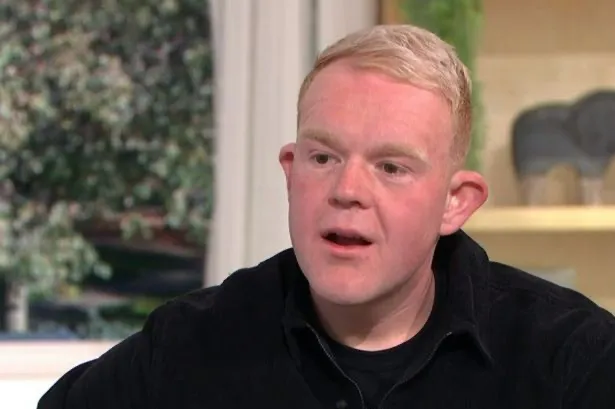 Colson was looking forward to losing weight for a very long time. The only problem was that he was not getting any time from his busy schedule. However, as Covid-19 shut down the whole world, Smith knew this was the time.
He got a lot of free time by staying home. And while people were going mad by sitting in front of the TV and watching the news, Smith found a way to use the time. He started his weight loss journey by following a tough routine.
Here's what Smith said about the situation, "It was an opportunity to find out what is important for me and what is not. The time I got in lockdown was really helpful." He took the help of a professional trainer, Rob Brennan, to prepare his diet plan.
Colson's Diet Plan
When it comes to diet, Smith doesn't punish himself by cutting this or that food. He simply turned to organic food. He stopped consuming processed food or food from restaurants. Instead, he would only eat homemade healthy organic food.
Smith also limited alcohol consumption and substituted it with fresh veggies and fruit juices. By cutting down on all unhealthy food, he succeeded in consuming fewer calories. Now, eating fewer calories means that you have fewer calories to burn.
Colson's Workout Plan
When it comes to workouts, Smith's main focus is on running. He ran a lot. Smith ran on the lawn and on the streets of his neighborhood. Whatever calories he burned, he burned by running. It requires a lot of energy and is one of the ways in which the most calories can be burned.
He would start his day by running for an hour around the neighborhood. After that, Colson would eat breakfast. After breakfast, there was running for a mile waiting in his daily routine. He also ran for an hour in the evenings. 
This eating less and running more strategy proved to be very efficient for him. He got rid of extra and unhealthy pounds that were consuming his energy and slowing him down for years.
Before & After Weight Loss
Colson made some great changes in his life by sticking to a healthy routine. Today, he weighs about 170 pounds, which is a lot less than his previous weight of 310 pounds. This means he has successfully lost a remarkable 140 pounds, and that's a fantastic achievement!
Final Words
Humans love changing things. It is part of our nature. When there is not much change, we become frustrated.
Smith realized this and embarked on the journey to make some healthy changes to his body. He knew that being fat was the need of the hour in the past but now he had to live healthily.
A part of the Kardashian family, Kendall Jenner, has a knack for living a healthy and perfect life. Find out how she keeps her slim figure.