The American comedian and actress, Mo'Nique, has earned her name very well. After making her debut as a member of The Queens of Comedy, she has come a long way. Mo'Nique, whose real name is Monique Angela Hicks, was nominated for Grammy Award in 2002. 
Monique's comedy and her acting have always been the topic of discussion among her fans. However, this time, there was something different. This time, her health was the center of discussion. Monique has recently lost a huge amount of weight that made everyone awe.
Monique has lost 80 pounds which were, of course, impossible to go unnoticed. Soon after Monique was done with doing hard work and losing weight, her fans now took it upon themselves to find out why and how did she lose weight?
So, is there any particular reason behind Monique's weight loss? Or is it because she wanted to improve her health? Guess what, there is only one way to find out. Continue reading the article.
Find out how the famous comedian, Zach Galifianakis, lost more than 50 pounds.
Monique's Weight Loss Journey
Describing her weight loss journey, Monique said in her Instagram video, "The journey's been amazing because it truly lets you know what you're made of", she continued, "People always say, 'Mo'Nique, what motivates you?' I had to do it for my husband and my children. And I had to get out of my own way".
There was a rumor on the internet that Monique had lost weight because of her upcoming movie, Blackbird. However, as she, herself, has pointed out that it wasn't the case. Monique was looking forward to living her life completely. She was concerned about her health.
Which was getting out of control because of her increasing weight. However, the good thing is that she took action right at the time when it was needed. 
How Did Monique Lose Weight?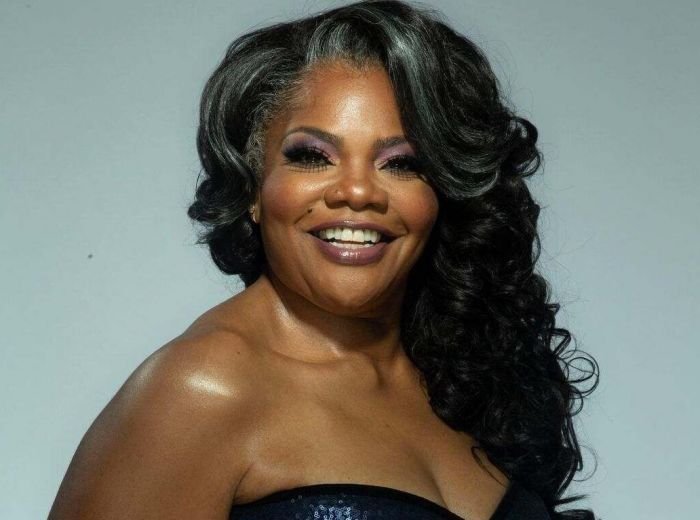 Monique lost weight because of discipline. She took the help of her personal trainer in this regard. Daily 3 hours in the gym and eating healthy food helped her in getting rid of extra pounds. "When my trainer first brought me out to this track, he would let me walk half, and then I had to run", Monique explained her experience.
She continued, "I said to him, 'One day, I want to be able to run around this track twice without stopping.' Well, today was that day. I made it around this track twice without stopping."
Monique also made huge changes to her diet. For the most part of her weight loss journey, she followed a vegan diet. Monique not only gave up meat, but she also stopped consuming all dairy products. Her determination was showing it all.  And with the power of will like that, nothing can stop you.
In one of her Instagram videos, Monique had a message for her fans as well. She said, "I'm telling y'all, if you don't quit on you, you'll get what you're asking for. Just don't quit on you", she further said, "It doesn't come overnight. It doesn't come through a magic potion or a special wand or processed boxed meals from a weight loss program", She finished the video by pointing out to her heart and saying, "It comes from right here."
Before & After Weight Loss
Monique's current weight is 121 pounds as compared to her old weight of 200 pounds. She has lost weight over 80 pounds.
Find out more about the discussion that is going on the internet about Anna Faris' weight loss.
Final Words
Monique's brave weight loss journey can be a good example for anyone who is looking forward to getting rid of extra pounds. She proved there is never too late. After fighting ever-increasing weight, Monique has finally taken a stand and has changed her life.
You may also like to read: