50 Cent (Curtis Jackson III) is an American rapper, entrepreneur, and actor. He is one of the best rappers of all time.
50 Cent started rapping in 1998 and since then has had a huge impact on the hip-hop industry. 
The breakthrough in his career came when 50 Cent, with the aid of Eminem and Dr. Dre, launched his first album, Get Rich or Die Tryin'.
Now, there is no doubt that 50 Cent is a great singer and has won millions of hearts with his music.
50 Cent Weight Loss Journey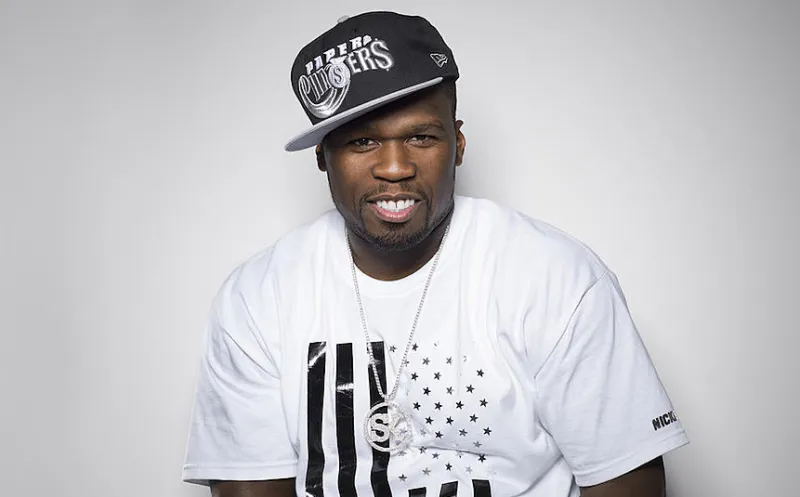 However, he also is a great actor. 50 Cent has a knack for converting himself completely into the role he plays.
He even lost weight for various movies. Just to look like the person he was playing.
Perhaps the most astonishing weight loss that 50 Cent has ever undergone was for the movie, Things Fall Apart.
Also Read: Erika Thomas Weight Loss
The film was about the football star and Cent's childhood friend, Deon.
Who, at the top of his football career, was diagnosed with cancer and after battling with it for months, died. "It was a tribute to my childhood friend," 50 Cent said.
To play the role of a cancer patient, Cent lost 50 pounds. After his new photos surfaced on the internet, they shocked a lot of fans.
A lot of his followers were concerned about Cent's health. However, he assured them by saying, "It is just for a movie."
Also, read how the Hollywood star, Christian Bale, has undergone several transformations in order to play various roles.
50 Cent was Mocked for Losing weight
While there were a lot of his followers who were either worried about 50 Cent's health or interested in the upcoming movie, there were some people who found it funny.
They started making fun of Cent's new physique by sharing memes about it.
In reply to them, 50 said, "See how people make fun of discipline but can't even lose weight to look good.
Then if you call them fat you are shaming them. Get the f*ck out of here!"
This reply certainly made a lot of people shut their mouths.
When the movie was out, Cent started getting asked by every second person about how did he lose so much weight.
The most surprising fact was that he had lost 50 pounds within 9 weeks! Another reason why everyone was so curious.
Also Read: John Sandon Weight Loss
How did 50 Cent Lose Weight?
Losing weight was nothing new to 50 Cent. When he was shot in the jaw in 2000, Cent had seen a drastic loss in his weight.
His weight dropped to 157 pounds as he was only able to have liquid food. Only it was intentional this time.
In order to get lighter, Cent worked on his diet plan. He took a 180-degree turn on what he ate before.
Along with controlling his diet, the American rapper also worked out a lot in the gym.
A lot of his workouts contained running as he was trying to lose muscles.
Here are the details:
Diet Plan
One more time, 50 Cent adopted a liquid diet. Only this time he had the choice to do so.
The liquid diet is a diet in which only food that is either in liquid form or soft is eaten. Some liquid food examples are butter, fruit juices, yogurt, and soup.
Also Read: Kevin Gates Weight Loss
Workout Plan
Along with maintaining an extreme diet, Cent also worked out a lot in the gym, where he did a lot of running.
"I had so much muscle on me that it was hard for me to lose definition even as I got lighter and slimmer.
I started running to suppress my appetite. Towards the end it was really difficult," Cent explained his workout plan.
He further said, "It was like if I don't get close enough to what my best friend looked like to me at that point before he passed, then I'm not doing the story any justice."
50's commitment to the cause proved quite useful and he succeeded in his goal and paid great tribute to his childhood friend.
Also Read: Luther Vandross Weight Loss
50 Cent Before & After Weight Loss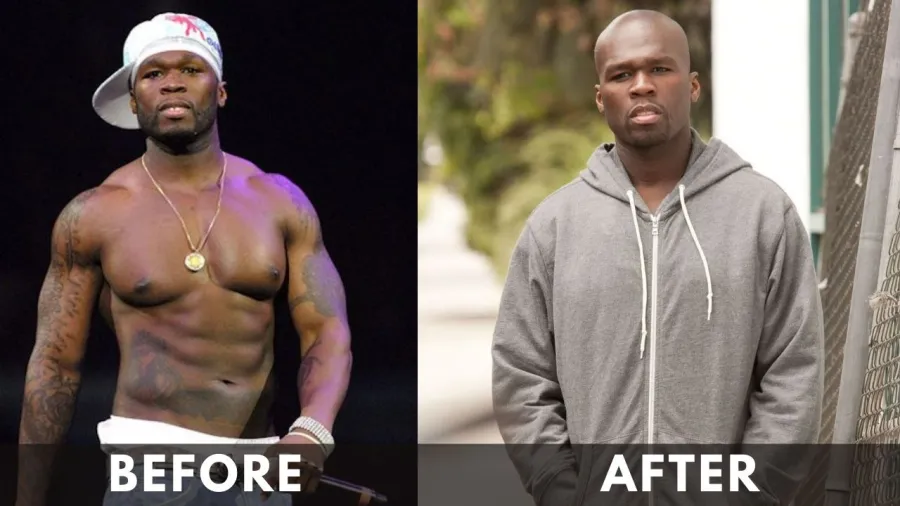 In order to play the story of his deceased friend, 50 Cent went from weighing 214 pounds to 160 pounds, while losing more than 50 pounds.  
50 Cent's Comments on His Transformation
Feeling that he was discussed on the internet a lot, 50 Cent said, "I think the world took note because people kept making comparisons with great actors like Tom Hanks in 'Philadelphia' and Christian Bale in 'The Machinist'. There is no way to play a role like this without really committing to it."
The Aussie actress, Rebel Wilson, has recently shocked her fans by losing 75 pounds.
Final Words
It is clear that what 50 Cent did to lose weight is in no way ideal. On the contrary, it can be dangerous.
I hope that you are not thinking of losing weight in the same way. What 50 Cent did shows how much respect he has for his friend.
Also Read: