Dominic Peter Sibley is an English cricketer. He plays for Warwickshire and England.
Dom started his career by playing his first test match against New Zealand in 2019. Even though Sibley is a (right-handed) batsman, he also bowls leg spin.
In early 2020, England's cricket team's tour to the West Indies was due, where they were to play test matches as well as one-day matches. However, as the pandemic, Covid-19, spread throughout the world, their tour got canceled. 
A tour to the West Indies was something big for Dom as it would give him an opportunity of gaining experience.
However, as the tour was canceled and Sibley got stuck at his home during the lockdown, he realized that it was the perfect time to focus on his health. 
While stuck at home, Dom didn't allow the lockdown to waste his time. As an athlete, he had to keep moving and that's what he did. While at home, Sibley not only maintained his fitness but also succeeded in losing 12 kgs.
Also read the interesting weight loss story of the baseball player, Rafael Devers; how did he lose 45 pounds?
Why did Dom Lose Weight?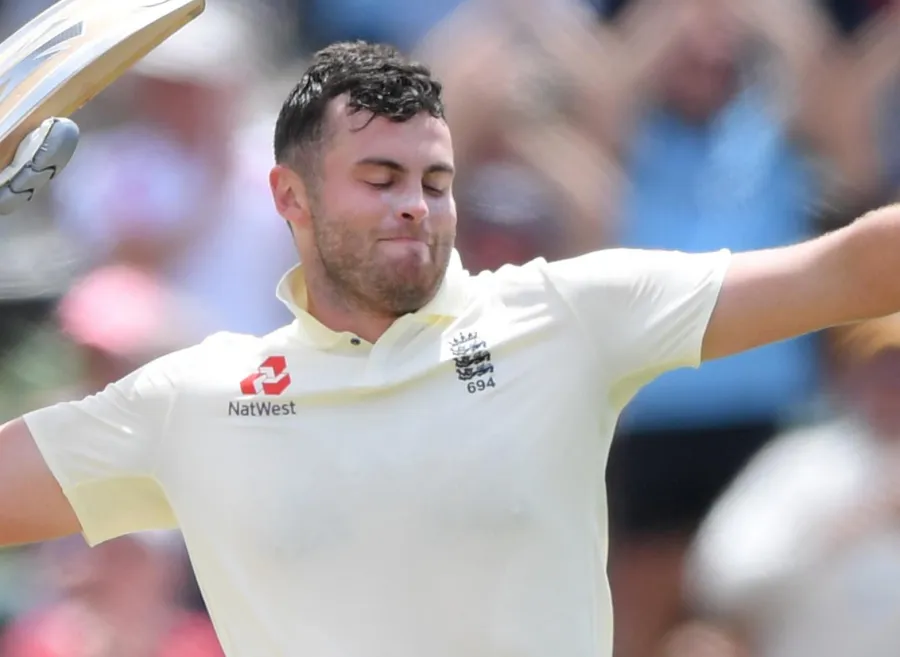 While it may seem only an attempt to stay fit, weight loss was Dom's long-thought plan.
While on the tour to Sri Lanka, his seniors, Root, Butler, and Stokes inspired Sibley to lose weight. His height of 6ft 3in was a challenge in running and with it, his weight was certainly an obstacle too.
When Dom got free time during the pandemic, he didn't want to lose the opportunity and embarked on the journey to lose weight.
Talking to Guardian, Sibley said about his inspiration, "You look at the guys who have been in the system a long time. Ben Stokes is a bit of a freak when it comes to training. It was after seeing him, Root, and Jos Buttler running in after a session in Colombo." [1]
Dom further said, "That was part of my motivation. I just remember sitting on the plane home thinking, 'I need to do something,' especially during lockdown when we couldn't improve anything cricket-related. It was an opportunity for me and I'm glad to have been able to stick to it."
How Did Dom Lose Weight?
The question then boils down to how. How did Dom lose 12 kgs within months? Well, it wasn't easy but it wasn't impossible either. He took some serious measures regarding his food choice. Besides altering his diet plan, Dom also exercised a lot. Here are the details;
Dom's Diet Plan
Sibley cut down the whole meat consumption for one month. He knew that it was a golden opportunity for him and as he said, he didn't want to lose it. So, Dom wanted to lose weight as fast as possible. For the first month, he shifted his whole diet to vegetables and fruits.
Sibley's menu would go like this, a plate of salad along with nuts and a glass of either gorge or carrot juice. However, after one month, Sibley started adding meat to his diet as his body needed protein. He started including chicken breasts and salmon fish on his lunch and dinner menu.
Being British means being a lover of tea. Dom had to leave this love behind as well. Instead of drinking milk tea, Sibley went for green tea and sometimes fresh fruit juice as well. Being an athlete means tons of exercise, so Dom also drank a lot of water to maintain his hydration and to keep his energy up.
Dom's Workout Plan
As important as maintaining a diet was, Sibley knew that equally important was focusing on his workout routine. As everything was closed, Dom couldn't visit the gym. He would exercise on his lawn.
Being a batsman means you should be good at running. So, he practiced it by running around his neighborhood. 
Dom would put a face mask on and go for a long walk every morning. He also did weight-lifting, push-ups, pull-ups, and cycling.
Besides that, practicing betting on the net was a part of his daily routine. All this workout combined with following a strict diet plan resulted in huge weight loss.
Just what Dom hoped for. His efforts paid off in the end. The change this routine brought in Dom was seen by his fans on the South Africa tour.
Before & After Weight Loss
After losing 12 kgs, Sibley's current weight is 80 kgs. However, in the past, he weighed between 90 to 95kgs.
Dom's Comments on His Weight Loss
Explaining his experience with the South African pitch, Sibley said, "I've played the pull shot since a young age, but in South Africa, with the bouncy wickets, I didn't feel in control, so I chose to get out of the way. But in that area around the nipple to hip."
He further said, "It's a case of being in control, choosing when to play and when not to play. It's going to be a case of me managing those risks."
The British model, Zara Mcdermott, has lost more than 3 stone (42 pounds).
Final Words
Weight loss has been a remarkable event in the young cricketer's life. He not only improved his batting and bowling skills but also improved his overall health as well. Sibley succeeded in bringing discipline into his life.