Fortune is a versatile American talent known for her roles as an actress, comedian, TV personality, and writer. She first gained widespread recognition when she appeared on NBC's Last Comic Standing in 2010.
Her journey in the entertainment world continued as she took on the character of Colette in the popular series The Mindy Project. Notably, Fortune also participated in the sequel to The L Word, titled The L Word: Generation Q.
Throughout her career, Fortune has consistently demonstrated her remarkable talent in acting, comedy, and writing. Her abilities are evident, and there's no need to underline her success. However, amidst all her achievements, she faced a personal challenge that persisted.
That challenge was Fortune's weight. Throughout her life, she had grappled with being a plus-size individual, which she didn't particularly enjoy. The good news, though, is that in recent times, Fortune has undergone a remarkable transformation by shedding an impressive 40 pounds. Let's delve into her journey and struggles with weight.
Also, read how the American singer, Doja Cat, lost 20 pounds by maintaining her diet and working out.
Fortune's Struggle With Weight Gain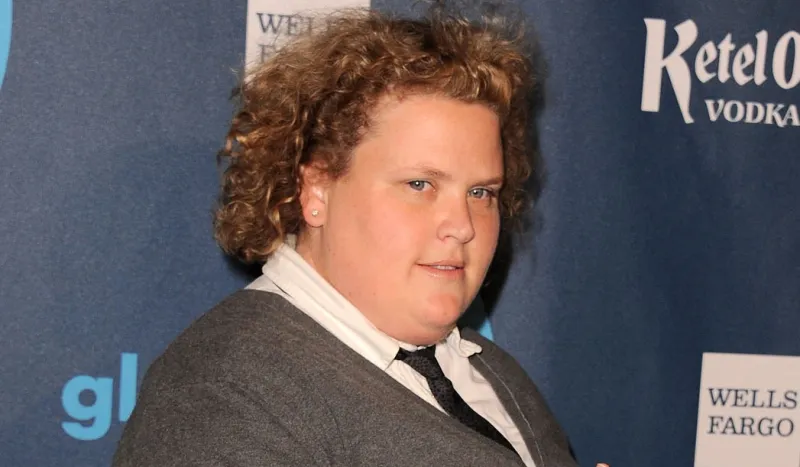 Talking about her struggle with her weight and body image, Feimster said that she had always struggled with accepting how she was.
Fortune said that she never felt comfortable in her skin and thought that there was something wrong with her.
However, a fundamental shift in Feimster's perspective came when she got to see many people and realized that she wasn't the only one struggling with body image. "I don't know that any of us get to the place where we're completely comfortable with ourselves," Feimster said.
She added, "Even the most beautiful, the thinnest people I know are like, 'Ugh, I hate my body.' Like, what? I say that in my special. I was born 10 and a half pounds. I'm a big baby and so I was always a big kid. And you know when you're a kid it's hard because you're just trying to like fit in, but it's always been a part of who I am."
After struggling with her identity and body image for years, Feimster finally made peace with it. "I think at one point in your life, you've got to accept who you are," she said in her interview with BUILD. "What else are you gonna do? Hate yourself for who you are?"
Fortune Feimster's Weight Loss Journey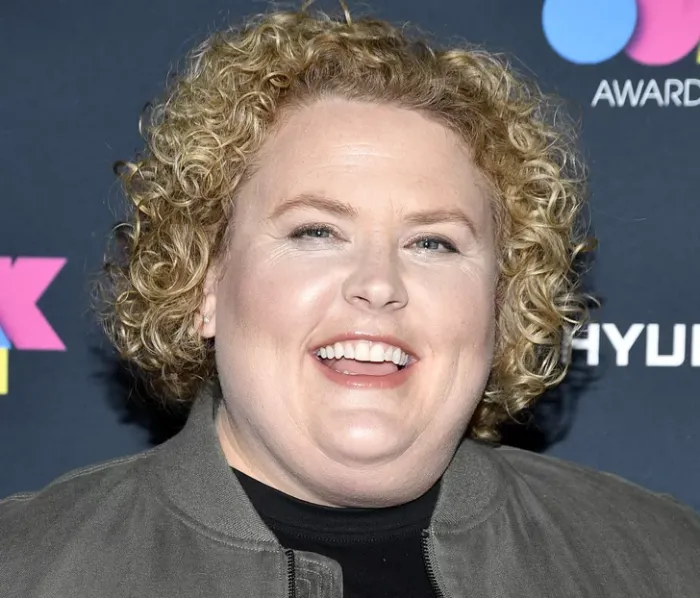 However, after thinking about losing weight and staying in dilemma, Fortune finally decided to get rid of the unhealthy and extra pounds.
She made this decision after consulting with her personal doctor, who warned her in a way that she didn't like.
"I had a doctor smack my bare belly. But it definitely, like, set off this thing in my head of like, 'All right, if people are smacking your bare belly, there's a problem," Fortune recalled the incident. She further said, 
"I was like, for the first time in my life I finally attempted to be healthy and what that looked like for someone like me who has never tried to be healthy and it did have results. And it turns out that when you diet and exercise you lose weight. Who knew?"
How did Fortune Lose Weight?
Let's now turn to the main question, how did Fortune lose weight? Well, Feimster lost weight because she made some sacrifices and changes to the way she spent her days. She started focusing on what she ate and how she ate. Not only that, but Fortune also worked out a lot.
She said goodbye to all the junk food and started eating more of a plant-based diet. Along with eating vegetables, Feimster also ate a lot of fruits. For protein, she ate lean meat and eggs. This healthy diet helped Fortune in achieving healthy results.
Whereas Feimster focused on her diet plan, she also gave equal importance to her workout routine.
Because she knew that this was how she was going to make a difference. Yes, eating healthily is crucial but so is exercising. 
Fortune also drank a lot of water, which increased her energy level. At first, changing her lifestyle was quite difficult for Feimster.
But after she tried and lived for a few weeks with her new routine, Feimster realized that her new healthy routine wasn't only beneficial for her but it was also very liberating from all that unhealthy food that she was addicted to before.
Before & After Weight Loss
After losing 40 pounds, Fortune now weighs around 150 pounds. Whereas before, Feimster's weight was about 190 pounds. She doesn't seem to stop at this point. She is planning to go further and lose more pounds.
Final Words
There is no way that if you work hard and do whatever is needed to be done and fail at your goals.
Just look at the weight loss journey of Fortune Feimster and analyze her struggle with obesity. All you need to live a healthy life is commitment and determination and things will fall into the right place.
Also Read: