Emily Simpson, the star of the reality show "The Real Housewives of Orange County," has captured the hearts of hundreds of thousands of fans with her remarkable performance on the show. Her popularity skyrocketed within moments of her debut.
Since then, Simpson's fan base has continued to grow, and her supporters are incredibly devoted. They pay close attention to every aspect of her life. Recently, a significant change in her appearance caught everyone's attention: Emily had lost a considerable amount of weight.
Emily is quite active on her Instagram account, where she regularly shares updates about her life. When she posted a new photo revealing her dramatic weight loss transformation, her fans couldn't contain their excitement. Within minutes of her post, her comment section and inbox were flooded with inquiries from eager fans who wanted to know how she achieved her remarkable transformation.
So, how did Emily Simpson accomplish this feat? What motivated her to lose weight? Those are the questions we're here to answer. Let's dive right in and uncover the details.
Also, read about the fantastic weight loss story of another reality show star, Catelynn Baltierra. How did she succeed in losing 30 pounds?
Emily Simpson's Weight Loss Journey
Emily captioned her new photo "I never wanted to show these photos publicly because I'm ashamed of where I let myself get, but here I am showing my transformation because I want to be transparent with you all".
She continued, "I worked my butt off to get here and I'm so proud of how far I've come and continue to go".
After the show was over, Emily realized that she had gained a considerable amount of extra pounds which was slowing her down. 
So, then and there, Simpson decided to lose these pounds. She embarked on the journey to lose weight.
After having put up extra pounds, Simpson regretted it as "I lost myself and my confidence through gaining 30 lbs. in one year in front of millions of people on a Reality TV Show".
How did Emily Lose Weight?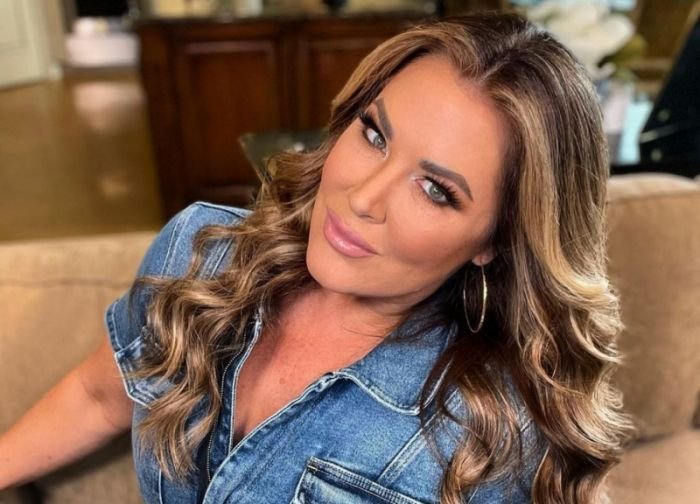 Let's now turn to our main question of how did Simpson lose weight in the first place. Soon after deciding to lose weight, Emily contacted her personal trainer, Paulina Taylor Hefferan. She helped her in building a diet and workout plan for her. 
According to her diet plan, Emily gave up every food that might contain a high amount of sugar. She followed a low-carb diet plan.
Besides that, she gave up sugar as well. As a result of which, Emily substituted her daily sip of coffee with a glass of fresh fruit juice.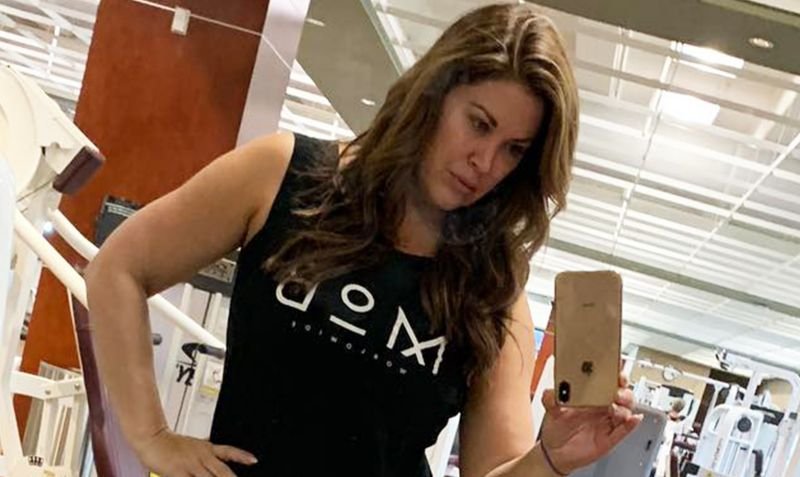 She also did a hell of a workout. She would spend an hour in the gym on a daily basis. Outside the gym, she would run for a mile every day in the morning.
Emily also did swimming and cycling. Later Simpson thanked her trainer as "A huge huge thank you to @paulinastein for being my trainer and friend and motivator, and cheerleader". 
Emily said, "Thank you for sticking with me and helping me find myself again". With her new appearance, Simpson seems very satisfied.
She has stuck to this healthy diet plan even after losing pounds. She is planning to be fit and fine for the rest of her life.
Before & After Weight Loss
Emily Simpson's current weight stands at 150 pounds, a significant change from her previous weight of 180 pounds. This impressive transformation reflects a remarkable loss of 30 pounds on her weight loss journey.
Emily's Plans for Her Fans
Currently, Emily is working on a website alongside her trainer, Paulina. She says that it will be a platform where her fans would be able to find her lifestyle and how she lost weight.
It will be a great help for those who want to lose weight. "Can't wait to get fit with you all" said Simpson to her fans.
The 90 Day Fiance star, Nicole Nafziger, sudden weight loss has shocked her fans.
Final Words
Emily has proved how easy weight loss really is. All you need is a firm commitment. And the great part is that she wants to help her fans by telling them about the method that she followed in order to lose weight. So sit tight until the launch of her new website.
Also Read: