The Aussie actress, Rebel Wilson, graduated from the Australian Theatre for Young People in the year, 2003.
And since then she has been entertaining us with her comedy and brilliant acting. Recently, Wilson became a topic of discussion on the internet.
She has lost more than 75 pounds in the recent year, 2021. When Rebel informed her fans about how she lost weight, it was kind of a surprise for them.
"You have to celebrate. Life is short and you just have to love and live it,", Wilson wrote on her Instagram.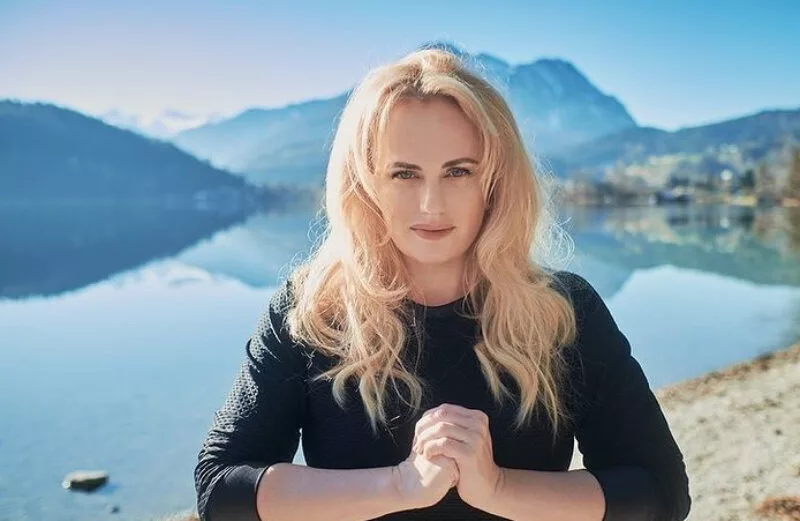 She further wrote, "You know how I've been theming my years for the past few years? Well, this year was The Year of The Rainbow 🌈… after the storm always comes the rainbow". The discussion then boils down to one question, how did she do it?
Rebel's weight loss journey is one of the remarkable ones. Here is what you need to know about it. Who knows you might even get inspired by it.
Rebel Wilson's Weight Loss Journey
Wilson opened up about her weight loss journey in her interview with BBC. When she first decided to lose extra weight and shared her decision with her friends, they didn't believe her.
Here's how Rebel describes the situation, "When I told my friends that I was going to lose weight, they said, 'Why? But you are earning like millions of dollars being the funny fat girl".
She said that she wasn't ashamed of her bigger size but she wanted to live a healthy life. Because the increasing weight was making her life harder and harder. Rebel said, 
"Even though I was quite comfortable and confident with being bigger, I knew deep down that eating emotionally wasn't healthy".
She continued, "Like I didn't need a tub of ice cream every night which I was eating for numbing emotions by using food which wasn't the healthiest thing". As she described, Rebel was addicted to emotional eating. 
Whenever she felt down or stressed, Wilson would take refuge in fast food. It became kind of an automatic process.
She would eat a whole pizza without even knowing. But Rebel realized about fine time that she wasn't being sincere with her body and health. Hence, started her weight loss journey.
How did Wilson Lose Weight?
So, how did she lose weight exactly? When Rebel first decided to lose weight, she was quite confused.
Because she had done it in the past and it didn't turn out well. "I had lost weight before and put it back on, and you get criticism sometimes for that.", she told the BBC.
So, Wilson decided that this time no quick fixes but rather a well-organized and disciplined plan was to be followed. And that's what she did. Rebel kind of built her philosophy about losing weight.
And that's how she got rid of extra pounds, which were becoming a health issue. Following are the steps that she followed:
1. Accepting The Reality
Rebel says that we should accept that we are not perfect. There are many imperfections and it is okay because it's the case with everyone. Accepting your limitations and problems and then trying to get better at them helps.
Rebel knows that we, as humans, have some weaknesses as well. She says that it is okay to miss a workout session or hang out with friends someday and eat a pizza.
The real problem begins when we make it a routine.
2. Know Your "Why"
We don't do anything unless we have some kind of motivation behind doing it. Rebel knew it perfectly that is why she first found her 'why'.
She was worried about her emotions and binge eating. Wilson knew its dangers perfectly.
She made a healthy life and future her why. Rebel wanted to live a long and happy life. She wanted a secure and healthy future.
That's why she embarked on this journey. She did not want to get diagnosed with diabetes or some heart disease.
3. Stick to IT
After accepting your imperfections and knowing your 'why', the next step in Wilson's philosophy is to commit yourself to the cause.
She said that a weight loss journey without true commitment and power of will is self-torture. So, "get real with it".
4. Choose Your Way
When you try to find out the method to lose weight, you find hundreds of ways to get lighter.
Rebel faced the same problem but she had confidence in herself. She chose the "exercise method" because it seemed quite comfortable to her.
Because "it is free and safe". Wilson said, "I would listen to some podcast or an audiobook while running for a mile".
In this way, she would have burned a lot of calories without even knowing about it. She also did exercise in the gym every day for 60 minutes.
She would also go cycling and swimming at weekends. She also loves sports and plays tennis from time to time. 
It is a very effective and entertaining way of burning calories. With all these efforts combined, she succeeded in getting lighter.
5. Focus on Your Eating Habits
You must be thinking right now 'But where is her diet plan that she is so worried about?'. Well, here it is.
Rebel's bad eating habits had a very long history. She fell in love with fast food when she was just a kid. And that had a very strong impact on her weight.
Before starting her weight loss journey, Wilson would consume 3500 to 4000 calories daily, which was of course a very unhealthy state.
However, after realizing what was wrong with her eating habits, Rebel cut down her calorie consumption to 1500 calories.
She stopped eating all unhealthy food and shifted to eating vegetables and fruits. Rebel gave up fast food for like whole life.
She still goes out with her friends, but eating out once a month isn't that big deal, right?
In her interview, Rebel said, "The biggest lesson I've learned is how to deal with my emotional eating, learning to process my emotions and deal with my emotions better".
6. Find Peace of Mind
Sure, eating healthy and doing exercise are crucial parts of any weight loss journey but they can't be efficient if your mind isn't at peace. For this purpose, Wilson practices meditation for 20 minutes every day. 
"Guys, get out there, walk, walk, walk. Drink water, find out what foods are best to fuel your body", Rebel advised her fans.
She also practices yoga sometimes. The ancient practice has proved to be the most efficient way to find peace.
7. Know Your Worth
Rebel says that no matter what others say and think, always love yourself. She said that if we believe in ourselves, then nobody would be able to stop us and in this way, we will be able to achieve whatever we want to. So, never feel down just because you don't fit "other people's standards".
Before & After Weight Loss
Wilson showed incredible dedication and put in a lot of hard work, and because of that, she made amazing progress. She lost 77 pounds and now weighs around 165 pounds. Before, she used to weigh between 245 and 250 pounds. This means she's made a huge change in her weight!
Rebel About the Rumors on Social Media
When Rebel shared her new photo, there was a lot of discussion on the internet. Some said that she is fighting some kind of illness while others even accused her of 'fat shaming'. 
In response to that, Rebel said in her BBC interview, "I am fascinated about why people are so obsessed, with women in particular, about other people's looks. It is crazy to try to fit in with people's expectations. It is just better to be a healthier one".
But she cares about her fans who love her and support her genuinely. To that, she said, "You can't share everything, especially on social media, but I am kind of sure enough to tell people about the struggles I've been through. And another reason why I want to share is to help other people".
Final Words
Rebel's weight loss story is nothing short of an inspirational story. Her weight loss story has everything that a living healthy life guide should have.
So, if you are worried about your increasing weight or if you just want to stay fit and healthy, there is everything in Wilson's story that you should know.
Also Read: