The former deputy leader of The Labour Party, Watson, has a remarkable career in politics. Most of the time, Tom has been on the screen of news channels for his politics, however, most recently he was there for totally another reason.
The British politician has recently lost a huge amount of weight which was bound to get a lot of attention. Tom has lost 8 stone (112 lbs). Throughout his career, he had very little time to keep an eye on his growing weight. While campaigning and everything, he had gained an enormous amount of extra pounds.
As one can expect, that growing weight became a big problem for Tom. After having some serious health issues, Tom was rushed to the hospital where the doctor diagnosed him with type 2 diabetes. After this, it became necessary for Tom to shed extra pounds. 
In his interview with Good Morning Britain, Tom explained the situation as follows, "Two years ago I turned 50, weighed 22 stone, and was heavily medicated for type 2 diabetes", he continued, "I thought it would be all downhill from there. I thought I was going to die".
The question that comes to mind is how did Watson succeed in losing more than 100 pounds. Well, he did a lot of hard work. What kind of hard work? Let's find out.
Tom Watson's Weight Loss Journey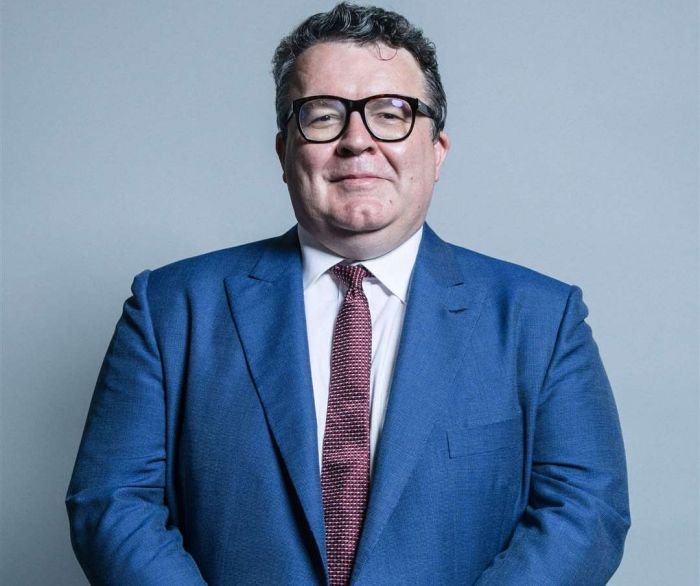 As mentioned earlier, after meeting the doctor, Watson knew that he had to do something about his weight. There was not much time to think and he had to take action as quickly as possible.
So, he embarked on the journey to lose weight. Tom started his weight loss journey with the hope of healthy life and succeeded in it.
He made huge changes to the way he ate. Watson changed his diet completely. In this regard, he followed the cardiologist, Aseem Malhotra.
Watson took a lot of help from Malhotra's book, The Pioppi Diet. But diet was not the only thing that Tom focused on. He also took special care of his exercise routine. Here are the details about Tom's diet and workout plans.
Find out about the weight loss of the American politician, Pam Bondi.
Tom's Diet Plan
The first and foremost thing that Tom did was he cut down on all types of sugar consumption. Watson was so serious about the crackdown on sugar that he threw away all kinds of snacks that had sugar in them. It makes a lot of sense as sugar is a kind of fuel for obesity.
After getting rid of sugar, Watson turned to the rest of his diet. Tom went full about the keto diet. He limited the number of carbs consumed. He has described his weight loss journey in his book, Downsizing. 
Tom wrote in the book, "I'd restrict starchy carbohydrates to around 20g per day and opt instead for protein-rich foods – plenty of red meat, poultry, fish and dairy – in addition to low-sugar fruits and vegetables like blueberries and broccoli".
He further wrote, "To combat sugar withdrawal cravings and stop myself feeling hungry, I'd increase the amount of saturated fat in my diet (including butter, cheese, and double cream)".
Along with his concentration on vegetables, Watson also drank a lot of water. He would drink between 12 to 15 glasses a day. In this way, Tom would maintain his hydration which was a very good thing given his hard workout routine.
Tom's Workout Plan
Exercising is just as vital as eating healthy if you want to shed those extra pounds. Tom understood this very well, which is why he made sure to focus on his exercise routine. He put in long hours working out, often alongside his personal trainer, Clayton.
When Tom first started exercising, it seemed incredibly tough. He struggled to do even a single push-up, and he humorously called it "utter shame." However, with time and effort, he managed to increase his endurance and spent many hours in the gym working out.
So, remember, if you want to lose weight, you need to exercise regularly, just like Tom did, and even if it feels tough at first, you can improve and achieve your fitness goals with dedication and perseverance.
Before & After Weight Loss
Watson's weight journey is quite impressive! His current weight is 14 stone, which is a big change from his old weight of 22 stone.
That means he has successfully shed 8 stone! To put it in more familiar terms, Watson now weighs about 195 lbs, whereas in the past, he tipped the scales at 308 lbs.
It's incredible how much progress Watson has made in his weight loss journey, and his hard work and determination have clearly paid off.
Losing weight is a remarkable achievement that requires dedication and healthy choices, and Watson's transformation is truly inspiring.
The member of the Quorum of the Twelve Apostles of The Church of LDS, Elder Dale Renlund, has lost more than 20 pounds.
Final Words
Sure Tom's weight loss journey is fascinating. Losing 112 pounds isn't a joke. Especially in the modern world where luxury has become a kind of trend and normality. Tom has set a good example for anyone who is trying to get in shape.
Also Read: