Gardell is facing obesity for a long time. It might have helped him in getting into characters but in long run, it's always been a problem for him.
Gardell, however, has fought back against obesity when it was causing a lot of health issues. He has successfully lost weight multiple times from 40 to 70 pounds.
Let's find it how he has done it.
Gardell Weight Loss Journey
When Gardell was asked in an interview about his early days, he answered "I feel like my whole life has been quitting things." It appears that he has struggled with bad habits and some addictions in past. These habits were the reason in the first place that caused an increase in his weight.
In an interview with East Valley Tribune, "Well, I grew up fat. People think I've never heard fat jokes before. I learned a long time ago about life that, hey sometimes some people just ain't going to like your face. That is their thing. You've got to push up, you've got to live your life. You've got to enjoy it." The actor seems very confident in his statement.
In 2011, after becoming tired of his weight, he started doing something about his weight.
At one point in his life, Gardell weighed around 350 pounds, which made his life very uncomfortable. His knees would ache because of his immense weight.
Gardell did work out and lost approximately 45 pounds. However, the weight did not let him alone for long, as mentioned earlier, Billy Gardell has always struggled with bad habits.
So it was again his weight and Gardell himself. When the actor went for a check-up, he was diagnosed with type 2 diabetes. So, he hit two targets with one arrow.
Gardell started a weight loss journey in order to lessen the effects of diabetes. He said "A couple of different things (included his diabetes) started me trying to get a little healthier. I wanted to be around my child. And man, my knees, I can't take it anymore. I've got to get rid of some of my weight."
Also, Find out how Wendy Red Velvet and Lavell Crawford lost weight after taking inspiration from Gardell.
Surgery
As Gardell struggled with his weight, many people started giving their opinions and theories. After all, what is the internet good for? Soon the rumor spread that, Gardell has undergone surgery which got him to lose weight. The rumor was just a rumor. He has not gone undergone any surgery, not at least a weight loss surgery.
How Gardell Lose Weight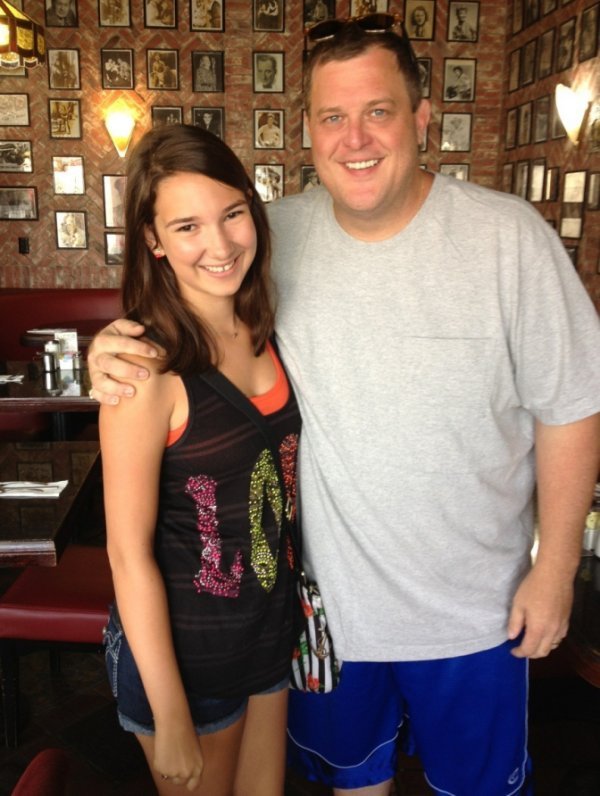 Gardell has lost weight, through a lot of hard work. Both times, in 2011 and in 2017 he chose to lose weight with the help of a professional.
Gardell loses weight with the help of medicine, a healthy diet plan, and a workout plan and he joined the transformation program of a professional trainer, Novo Nordisk. Later, Gardell became a spokesperson for the program. Which shows how much he was satisfied with the program.
Diet Plan
In past, Gardell was addicted to drinking. It was one of his bad habits. And obviously a solid reason behind his heavyweight. However, he got over the habit and he has been sober for almost 14 years.
The actor now follows a healthy diet and avoids harmful food. Gardell said about his struggle with following up with a diet "I always try to focus on my health, on my diet, and on my life. But still, there are some days when I feel like rolling around in a pizza.
I know I have been addicted to fast food in past. But now I am changing, I am trying to changing. I'm trying to keep the good days outnumbering the bad ones."
Gardell eats food made with less oil. He has cut down the consumption of sugar to almost zero. For avoiding sugar, Gardell drinks green tea every day.
He has taken the support of Fruits in fighting the weight. Fruits can be very healthy in this respect. As they are full of protein and vitamins that the human body needs. Gardell has eliminated all kinds of food from his life that carry a greater amount of oil.
Workout Plan
Gardell has shared some videos of his workout with his trainer Nordisk. In the shared video, he was doing a couple of different exercises on a yoga carpet along with his trainer. Yoga is really a healthy way of fighting obesity.
Besides that, Gardell also goes to the gym. Where he lifts weights and does running and cycling. He said in one of his interviews that "I like walking on the road for no destination determined. It helps me in observing nature and it also helps me in fighting my weight."
How much weight has Gardell lost?
In 2011, when Gardell chose to lose weight. He successfully lost 45 pounds. In 2017, when he embarked on the journey of weight loss, Gardell got rid of 70 pounds.
In his own words, "I've lost 70, but I still got 80 to go." He has now set the target of losing 80 more pounds. The way he is determined it seems that he would sooner lose more than 80 pounds. Commitment is all that is needed.
Height & Weight
Gardell's weight is 220 pounds. It is a big deal that he got from 350 pounds to 220.
How is He now?
Gardell, as he put it himself, is "Enjoying life with family". He has continued his diet plan. He is not only a member of Nordisk, Gardell is now a spokesperson and a promoter of the program.
In fact, the program deserves a spokesperson like Gardell. As it helped him in cutting his bad habits down and losing 80 pounds. Which is not a small number when said in the terms of weight. Gardell is the same funny person, he used to be but now in a much healthy way.
You may also be interested in reading how a British female writer Sandi Toksvig made her weight loss journey successful Click here.
Early Life
Gardell did not know that he could be a great comedian. The club Bonkerz helped Gardell in finding his hidden skill.
However, his grandmother realized Gardell's skill much before he did. He said, "My grandmother told me when I was 8 years old that I could be a comic. I had that thing in me".
Conclusion
Gardell's story of weight loss only proves that there is nothing impossible given that you are committed. The man just reached 220 pounds from 350.
Gardell was determined to achieve the results. He was meant to. And if he continues to do so, he will lose another 80 pounds in just a matter of time.
The moral is a well-established plan always prevails. If you are struggling with obesity, you can follow the steps that Gardell followed. With the same determination, you can get the same results.
I hope that Gardell's story will inspire you not only in your weight loss journey but in every result you wish to achieve.