One of the toughest men on the planet right now. David Goggins has gone through a lot of difficulties in his early life.
He was a very depressed child at an early age because of domestic issues. But he didn't let his emotions destroy his lifestyle. David used all that negative energy in positive ways.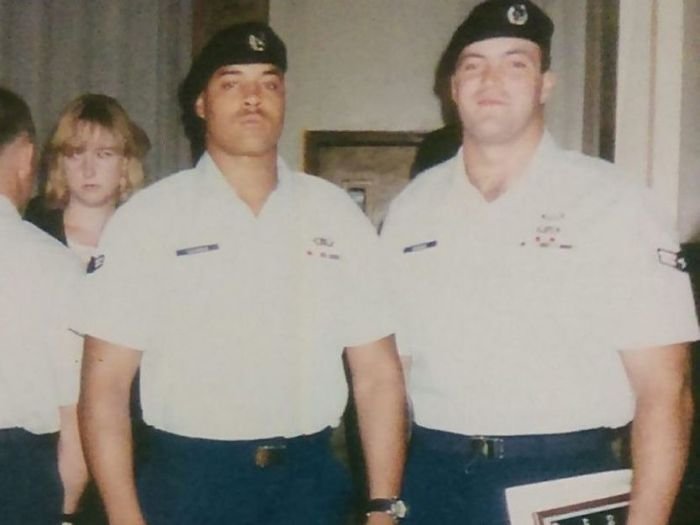 He is famous for his habit of pushing the limits and one of his famous quotes represents this "I don't stop when I'm tired, I stop when I am done." 
Many of you are here to know the Weight loss journey of David Goggins and we will discuss those things such as what is workout routine of David Goggins is and What he eats daily. 
Weight Loss Journey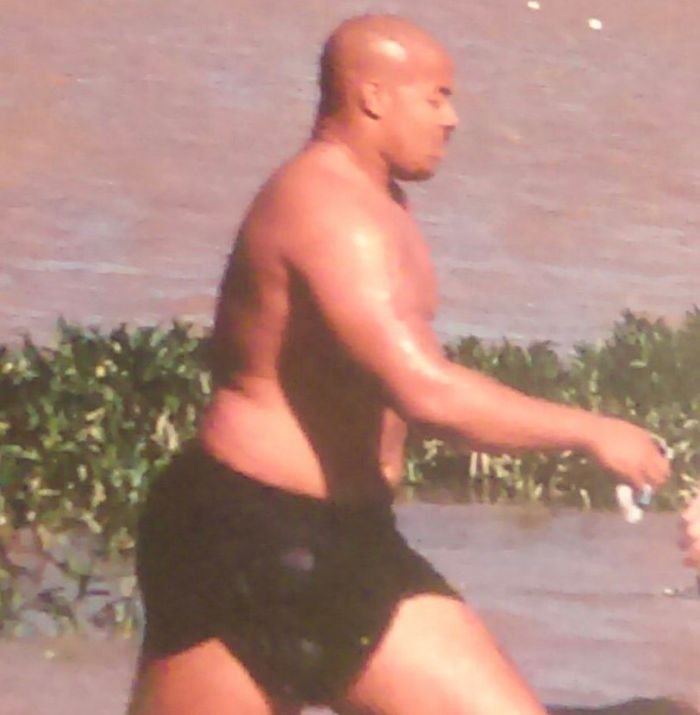 David Goggin started his weight loss journey when applying for navy seals. He wanted to become a navy seal but he was very big and overweight.
Long story short, He had to lose 100 pounds in three months. David only had 3 months to lose all that weight he gained.
It's very hard for a simple person like David who doesn't have very much support and doesn't have any personal trainer. But David didn't lose hope. He started working out for himself.
David wasn't a very hard-working person as he is today. He was lazy and used to procrastinate all day. 
But now he has changed himself, he doesn't have any other option to go for. He wasn't very educated. David wasn't able to read or write like normal people in his early life. Despite all those difficulties he didn't stop improving. 
David breaks his goal of losing 106 pounds in small chunks. Like he will lose 1-5 pounds weekly.
For that, he has to do a lot of workouts to burn calories. And He also shifts his eating lifestyle to a healthy diet. 
How did David Goggins Lose weight?
After applying for a navy seal they told him to lose some weight to make a good fit for service.
At that, David didn't have any kind of diet plan or something like that. He started to not eat much. David started with a very simple to no diet with calculations of calories he have to burn daily. 
Workout Routine
Many of you may want to know David Goggins's weight training and here it is.
In the first 50 days of Goggins's journey, he started riding a bike a lot and going swimming every day. And he high repetition to extra fat in a short time. He was doing 100 to 500 reps of one exercise at a time to make his skin tight.
David trained himself all day with high repetitions. By doing all that insane workouts he lost all the weight he wanted to lose. 
Diet Plan
Now the question is what did David eat when he was on his journey to lose 100 pounds in 3 months? As mentioned before he didn't follow any diet at that time. David was just eating less food than before to lose extra pounds.
Current Diet of David Goggins
It always varies, For breakfast, he had a small bowl of oatmeal with protein. His breakfast is about 300 calories. David fast a lot he doesn't eat anything till 11 o'clock.
He is low on carbohydrates and high on protein and fats. It is 40% protein, 40% fats, and 20% carbohydrates. David had protein shakes before and after running. Because he needs more for the workout he is doing.
He had small meals with protein throughout the day. And all those meals have little carbohydrates unless He is running a big mileage. Now keep in mind that it always varies what noggin is doing.
He changes his diet plan according to his timing. Like if he is running ten miles a day then he will increase the carbohydrates.   
David recommends eating small meals than big ones. He suggests waking up as early as possible.
So if you wake up at 5 o clock and have a small breakfast then you will be starving at 8 to 9 o clock. So that means you are doing the right thing, and your metabolism is working perfectly. 
How fast did Goggins lose 100 pounds?
David has lost 106 pounds in 3 months. He had to apply for Navy Seal and they gave him chance to change himself for the service. 
There are other celebrities who have also lost a significant amount of weight such as Agent 00, Casey King from 700 pounds to 250, and Whitney Way Thore.
David Goggins Health
Yes, He is doing well and enjoying his life. But as David is doing intense workouts he did face some health problems and injuries. But currently, he is doing fine. 
David Goggins weight before and After
Before joining the navy Seals David's weight was more than 300 pounds. After all the workouts he has done David lost 106 pounds in 3 months. It was a life-changing transformation for Goggins.
Final Words
People like David Goggins are rare in this world. But if you want to achieve any goal in your life you don't have to be David Goggins.
He is a hero and every other person can't be a hero. I will end up this article with David's Quote which says "When your mind is telling you that you're done, that you're exhausted, that you cannot possibly go any further, you're only actually 40%. Done."