Whitney Way Thore, while working in Greensboro, made a dancing video that would change her life. This video, titled "Fat Girl Dancing," was posted on the internet, and it quickly went viral. The main message of the video was all about confidence and being comfortable with your body, embracing it just as it is.
Thanks to the success of this video, Thore got the opportunity to star in her show on TLC called "My Big Fat Fabulous Life." The show's core message is to let people know that there's no shame in being overweight. Your body is your own, and you should accept it. However, it's essential not to misinterpret Thore's message.
Whitney's mission is to help people who are struggling with depression and body shaming due to their weight. At the same time, she also encourages living a healthy life. Thore has taken significant steps to address her weight concerns.
She even shares information and connects with other fat acceptance activists on her blog, working to spread her message of self-acceptance and a healthy lifestyle.
Weight loss Journey
Thore has faced the problem of being overweight since her childhood. There are some factors contributing to her deciding to start a weight loss journey.
However, the main reason is her health. She was facing some health problems regarding her weight. As she said, "Health is the most precious treasure a human can have".
Along with her health, another factor also contributed to her decision. Though this one was more personal. Since Severino broke their engagement with her, Thore was disappointed and demotivated regarding her weight loss.
She finally took the decision to change it all. How did she lose weight, This is our topic of further discussion.
While Whitney Thore was struggling with weight, Chrissy Metz was also working to improve her health. And she ended up losing 100 pounds.
How did Whitney Way Thore lose weight?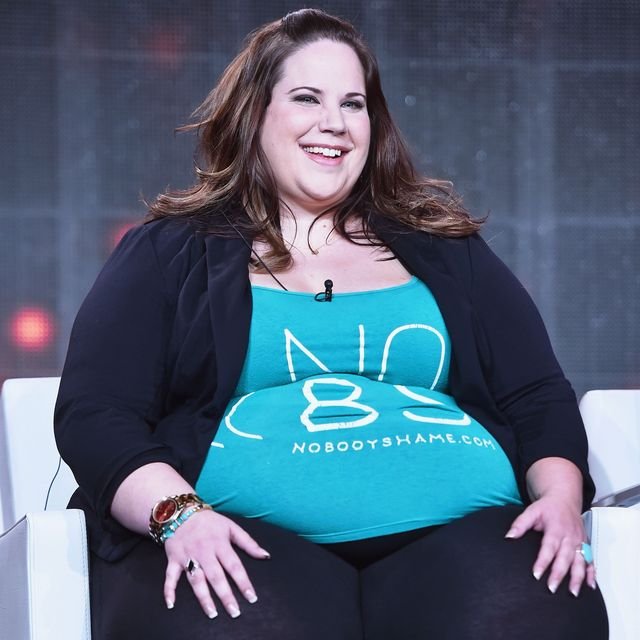 There have been many rumors about Thore's weight loss.
The one main theory that circulated about her on the internet was that Thore has undergone Weight Loss Surgery. Which is not confirmed.
There is so much talk about the surgery but Thore has not confirmed it yet. However, Thore finally had to say something about these rumors.
So she spoke and said "Weight loss surgery has never been something that I've considered for myself or have given a single thought to.
It is not something that I have particularly been super supportive of for most other people.
Deep down I know that I am struggling, and I know that I'm dealing with depression on a level that I have not dealt with in a very long time."
She also said "I think that I am seeking relief or solution or a change. I care about my health and for the sake of my health I am looking for a good decision."
Diet Plan
Thore avoids food that consists of sugar. She isn't also a big fan of junk food. Thore said about her diet "I have to be very careful about what I eat.
Honestly, that is a hard thing to do. But I've got to do it, for the sake of my health."
Thore shifted her diet to vegetables and fruits from meat. She also cut any kind of soft drink from her schedule as it contains a certain amount of sugar.
There are many choices for a person who is looking to lose some unhealthy weight. You can either eat green vegetable salad or eliminate fast food.
You can also choose between green tea and gorge juice as an alternative to tea or coffee.
Drinking more water is also healthy. Not only for the one who is struggling with weight but for everyone.
Workout Plan
Thore shares many workout videos on her Instagram account.
She is currently working with NoBsactive[2], which is a program made to help people with their workouts.
Thore kind of promoted the program in one of her Instagram posts "NoBSactive is a body-positive, diet-free workout program that focuses on the joy of movement and the mental and physical benefits exercise has.
We offer a lot of modifications, so whether you are an athlete, a beginner, or someone who is tired of his overweight, the workouts will still be challenging."
It is apparent from her message that Thore has become an expert when it comes to workouts. She now helps others with their workout.
She posted on Instagram that "Workout helps me taking control of my life."
That is true, no matter what kind of diet you are taking it is not effective until you invest your time and energy in doing some workout.
There is a fine long-range of workouts, it starts with running and goes to boxing and swimming. So do what you find amusing and interesting. But do it healthily.
Also Read: Kass McQuillen Weight Loss
How Much Weight Did Thore Lose?
She lost about 70 pounds. She said about her achievement "This is just beginning, I have now got to know how much healthy it feels with lesser weight."
She has continued her diet and workout plan. She now trains others on how to get rid of their weight.
Weight loss Surgery
She has lost a lot of weight and shared it on social media. Whitney had been considering having weight loss surgery for a long time.
She also shared her thoughts on the internet and with her friends. But many suggested not to go for it because it might harm in some cases. After her split from her ex Chase, Whitney feels more broken and unlovable than She was before.
She said: "So to hear someone tell me, 'you're perfect just the way you are,' I mean like, that's the most, just comforting, wonderful thing to hear because not being good enough is my biggest fear."
As of now she still didn't go through weight loss surgery. She also didn't share any plans yet. Thore is now living a happy life with her new boyfriend.
What has Thore said about her weight loss?
When she was asked by an interviewer how she feels now, Thore answered "Though there is a very long way to go I feel lighter, thinner, I feel healthier."
She also advised others "Don't hesitate, let the world know that you can do it. Do it for your own sake."
I hope that if you are struggling with your weight or any problem in your life, Thore's story and her confidence will help you out.
Early Life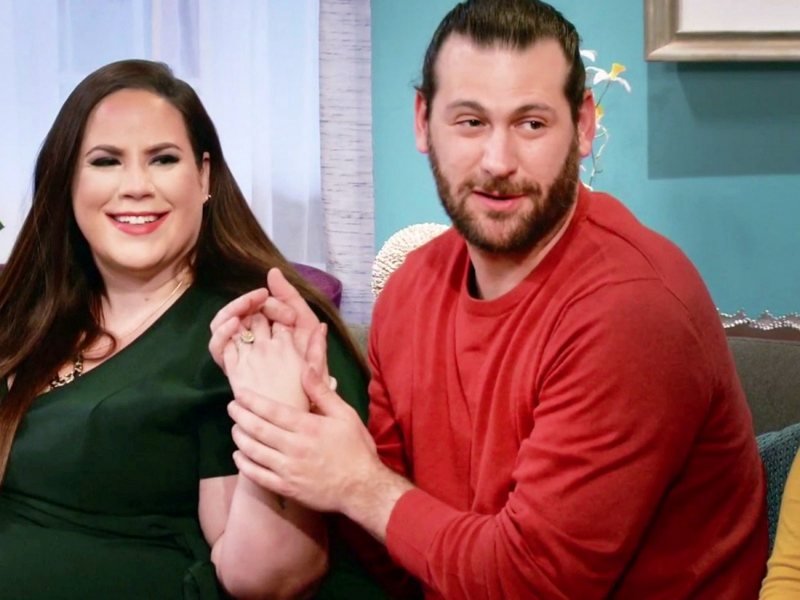 Her father is Glenn Thore and her mother is Barbare Thore. Her favorite activity is acting since her childhood. For that purpose, Thore played in various theatres.
She graduated from Page High School. She went to Appalachian State University in Boone. Where she majored in Theatre.
After graduating from university, Thore went to South Korea, where she taught English to children.
On returning to the USA from South Korea, Throre got the opportunity to become the producer of a radio show in Greensboro, North Carolina, Jared, and Katie.
Also Read: