Tanner Elle Schneider is an American singer and songwriter. In the world of music, she is better known as Elle King. Elle's music style includes rock, soul, blues, and country. King rose to fame after releasing her debut EP, The Elle King EP. Her first EP received worldwide fame. 
There is no doubt that King is a brilliant and successful singer and there are a lot of goals to achieve in her life.
However, throughout her marriage life, King had struggled with one thing, pregnancy. Giving birth to a child has always been Elle's biggest dream.
Unfortunately, she had to undergo so much to achieve that goal. Not only did Elle have to struggle with pregnancy, but also her first marriage turned into something very sad. After a long dispute, King and Ferguson (her ex-husband) separated in 2017.
Also, find out how the English singer, Kelly Osbourne, lost 40 kgs by changing her diet.
Elle's Struggle With Pregnancy
As already said, pregnancy and giving birth to a child has been Elle's biggest dream. However, this dream took quite a lot of time before becoming true.
Not only time, but it also took a lot of struggle and pain. Before successfully giving birth to her baby boy, King had two losses during pregnancy in the past.
"This is something that I have not only wanted since I could remember, but it's something that I really have struggled with for a long time," King talked about her pregnancy, "Every single day of this pregnancy is such a miracle."
She added, "I've experienced loss, and to go through that pain of losing two pregnancies, it just feels like life is over, life is done. You have to go through this intense and really just unbelievably draining and shocking grieving period. You feel like such a failure."
Elle explained the reason for her two losses was polycystic ovary syndrome (PCOS), a condition that causes a hormonal imbalance. Fortunately, this time, King succeeded in bringing a new life to this planet. She has a baby boy with her partner, Dan Tooker.
Weight Gain Because of Pregnancy
Elle's fulfillment of her biggest dream came at a cost. While pregnant, she gained a lot of weight, which had a very huge impact on her health.
Although she had struggled with being overweight before, the new addition in her weight made it even more problematic.
But given King's excitement for pregnancy, this cost was nothing. And after giving birth to her child, she decided to embark on a weight loss journey.
After all, she had to be there for her newborn child and she wanted to take care of her baby in every possible way.
How did Elle Lose Weight?
After giving birth, Elle was left with post-pregnancy weight. She decided to get rid of this unhealthy weight. And to do that, King made huge changes to her lifestyle. The biggest change that King brought into her life was changing what she ate.
Whereas before King ate a lot of processed food, now she only ate homemade healthy organic food.
Elle also eliminated processed sugar along with fast food from her diet. This change had a huge impact on King's physique and she succeeded in achieving a healthy figure.
Not only diet, but King also did a lot of working out to lose weight. She would start her day by walking for a mile every day. In this way, she burnt a lot of calories. Her healthy routine resulted in a huge weight loss that completely transformed King's life.
Before & After Weight Loss
By changing her lifestyle, King succeeded in getting rid of 20 pounds and her current weight is 170 pounds as compared to her old weight, 190 pounds.
Change in Elle's Perspective
Her successfully bringing a new life on Earth changed King's whole perspective about life.
Whereas before she struggled with accepting her body and remaining uncomfortable with it, now she embraces gratefully whatever life has to offer. She is very happy with her life and is working for a better future.
You would also love the interesting weight loss story of Chelsea Houska. She has managed to lose 50 Pounds.
Final Words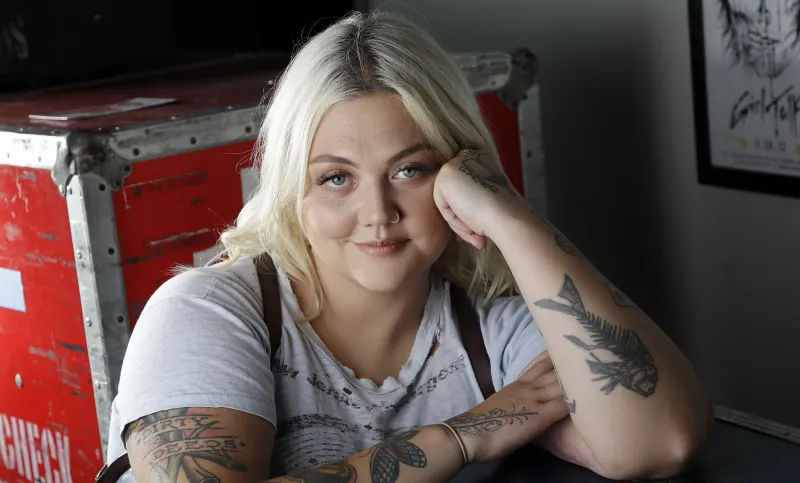 There is no doubt that those who work hard succeed in the end. And King is the best example of this.
After investing her time in it and following a disciplined plan, Elle has succeeded in shedding extra pounds. She has a very bright and happy life ahead.
Also Read: