Meet the incredible American actress and TV producer who skyrocketed to stardom by playing the lead role of Jane in The CW's romantic drama series, Jane the Virgin.
Her performance was so outstanding that she even scooped up a prestigious Golden Globe Award! But that's not all – Gina's acting career is filled with blockbuster movies like Filly Brown, Annihilation, Miss Bala, and Deepwater Horizon.
But Gina Rodriguez is more than just a talented actress. Right from the start of her film journey, she became a true role model for young women everywhere. What made her even more beloved? Well, it's because Gina always stays true to herself.
She doesn't let other people's opinions affect how she feels about her body. As far as she's concerned, as long as she's comfortable with herself, that's all that matters. And that's something truly inspiring!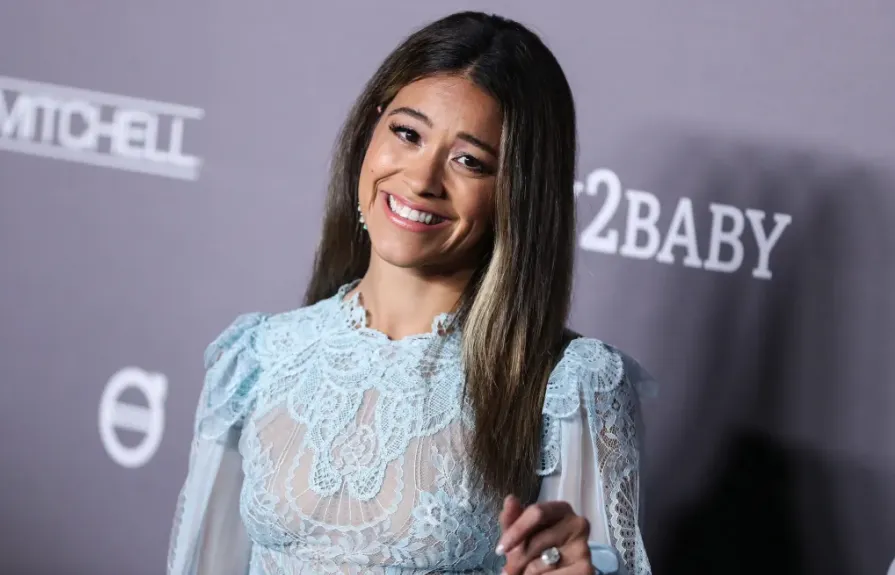 Gina is one of those female celebrities who have played a great role in getting Hollywood to accept that beauty comes in all forms and shapes. However, Rodriquez's own career started somewhat unbelievably.
When she was cast for Jane the Virgin, Gina thought that her body might become a problem so she tried to lose weight. But the head of the network had totally opposite reaction. Here is how Gina described the situation;
"After Jane shot the pilot and we got picked up, I got the hardcore flu. I lost 15 pounds and I'm Puerto Rican, you don't lose 15 pounds. I was emaciated." She further said, "The head of my network and the show creator sit me down, and they were like, 'Why have you lost weight? You know we love you the way you are. The way you were was perfect.'"
Rodriguez remembered the moment, "What a beautiful world to live in where they loved me for who I was." This gave Gina's confidence a boost. She embarked on the journey to get other women to accept their true selves and don't torture themselves for the beauty standard. 
Why did Gina Lose Weight?
Most recently, Gina surprised everyone with her slimmer figure. Her weight loss became one of the trending topics on the internet among Hollywood fans. While her fans supported Rodriguez on her decision to slim down, there were critics as well.
The most frequent question that Gina got asked was 'Why did you lose weight if you were comfortable with yourself?' Now, of course, this question doesn't make much sense but Gina, as always, tried to clear the confusion among her fans.
She was never in support of obesity or not living healthily. Rather, Rodriguez fought against fat-shaming and supported women who couldn't take their place in Hollywood just because of how they looked. As for her weight loss, she did it for her health.
Gina lost weight because she was suffering from Hashimoto's disease. Hashimoto's is an autoimmune disorder that affects the thyroid gland. The thyroid is a butterfly-shaped gland below the Adam's apple. Hashimoto's disease affects a lot of body functions.
Besides affecting body functions, Hashimoto's disease also causes weight gain. Even though it is mostly salt and water weight, it does slow down your body. To fight this sudden gain in her body, Gina embarked on the journey to lose weight.
 Also, read about the drastic weight loss of Jennifer Hudson: how did she lose 80 pounds?
How did Gina Lose Weight?
Gina lost weight by sticking to a single disciplined daily routine. She didn't change her diet for two whole months. Besides controlling what she ate, Gina also took full care of how many calories she burned. Here is her daily weight loss routine;
Gina's Diet Plan
Gina's first step towards adopting a new diet plan was to eliminate all kinds of processed and junk food from her refrigerator and kitchen.
She simply got rid of them from her house. When we try to stop ourselves from indulging in something we used to enjoy, it can feel like we're punishing ourselves. And having those tempting treats right in front of you can make it even tougher.
Temptation is a tricky thing. Imagine if Gina was committed to her healthy diet, and every time she opened the fridge, a delicious pizza was staring back at her.
It would have been incredibly hard, maybe even impossible, to stick to her healthy eating plan. So, after bidding farewell to unhealthy food, she began following her new diet plan.
Gina Rodriguez's diet includes a variety of nutritious foods: vegetables, fruits, dried fruits, salads, lean meats, green tea, vegetable and fruit juices, protein shakes, and chicken.
This balanced and healthy combination of foods played a significant role in helping Gina shed those extra pounds and regain her shape.
Gina's Workout Plan
For her workout plan, Rodriguez went fully committed. She joined a gym in her neighborhood which she visited 5 days a week, leaving weekends only. She did a cardio workout for an hour in the gym.
Besides working out in the gym, Gina also practiced Muay Thai a lot. Muay Thai is a martial art and combat sport that uses stand-up striking along with various clinching techniques. In her interview with Shape magazine, talking about sports, Gina said:
"I'm the strongest I've ever been. Doing Muay Thai taught me so much about my body. Now I view it as an engine that keeps me active and healthy." While advising other women, Gina said, "I am leaving my dream. I want to say to women who are reading this story, try anything you want. You are strong and durable. You've got this."
Besides Muay That, Gina has also started rock climbing which is the best and most fun way of burning calories. She posted a video on her Insta account captioning, "New Hobby found".
Before & After Weight Loss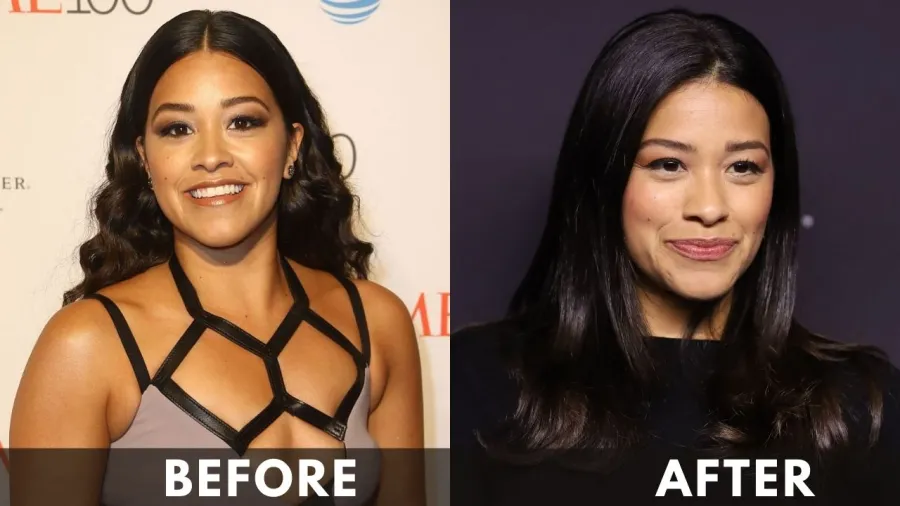 Gina's daily weight loss routine made a big difference. After sticking to this healthy lifestyle for two months, she managed to shed an impressive 20 pounds.
Her current weight is a trim of 116 pounds, which is considered an ideal figure for her. But before she embarked on her weight loss journey, Gina weighed in at around 140 pounds.
Final Words
Gina is still fighting Hashimoto's disease, however, she is much much better than before. The improvement she has brought in her life is mostly because of her drastic weight loss over the months. You have to stand up for yourself when your health is on stake, no matter what others say.
Also Read: