The kitchen master, Greenspan, knows perfectly how to make dishes look and taste delicious.
He has worked in dozens of great Kitchens in the USA. However, there was one hindrance in his career. His increasing weight.
Most of the time Eric has been surrounded by tasty dishes. So much tasty that it is almost impossible to not get tempted. In this way, he gained unhealthy weight.
However, with the passage of time, Eric realized that his weight was now making health problems for him.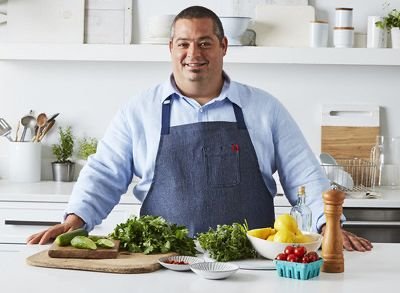 Realizing this Greenspan embarked upon the journey to lose weight. Being a chef, he knew what was healthy for him and what was not.
Nevertheless, everyone needs a guide and support. For this purpose, Eric collaborated with WW (Weight Watchers). Thus started his Weight Loss Journey.
Also find out about the amazing weight loss journey of the Japanese chef, Masaharu Morimoto, about how he lost 40 pounds.
What is WW aka Weight Watchers?
WW is an organization that helps obese people by providing them guidance about what to eat and what to not.
It has helped thousands of people in fighting obesity and then overcome it. WW offers multiple packages ranging from low to high prices that help in building healthy eating habits.
Eric Collaborating with WW
Trying to find a solution to overcome his obesity, Greenspan found WW. They helped each other.
Eric needed a supporter, a motivator. While WW is always in search to find great chefs like Eric to help them in making healthy recipes that can help weight loss aspirants in their struggles. 
"The WW program is built for a guy like me: I eat for a living. In restaurants, I have healthy options and I have more decadent options, shall we say" said Greenspan while describing his experience.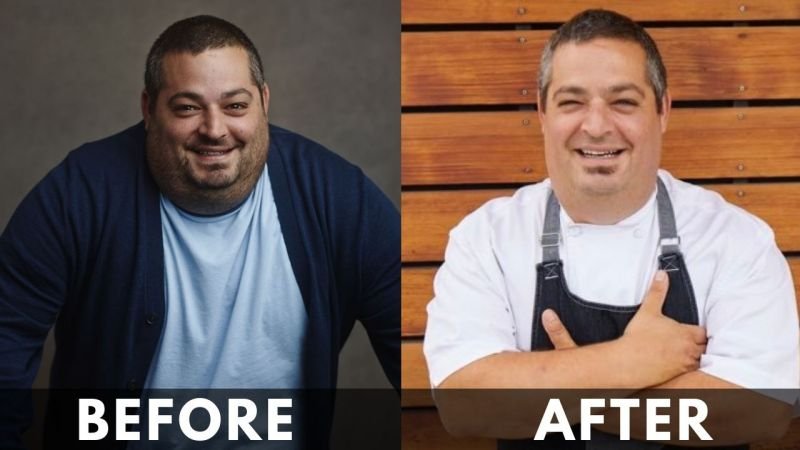 After collaborating with WW, Eric has successfully lost 50 pounds and is still in pursuit of losing more.
Eric has not only lost weight but has also provided WW with dozens of healthy dishes for weight-loss aspirants.
He has written a book for WW with the title WW Cook Up Comfort with Eric Greenspan. It contains recipes for 160 cozy freestyle dishes. The dishes mentioned in the book are not only healthy but are damn tasty as well. 
Some of the dishes are: 
Mac'n' Cheese with Creamy Squash Sauce
Banana-Raspberry Graham Cracker Icebox
Corn Arepas with Black Bean-and-Corn Salad
Beet-and-Pea Veggie Burger
Hmm, sound yummy, don't they?
An equally astonishing weight loss journey is of Jeff Mauro. He has lost more than 40 pounds.
Final Words
By collaborating with WW, Eric has not only done good for himself but has also provided others with a lot of good stuff. A book written by a well-known chef can help a lot of people in fighting obesity.
Also Read: