Jonathan is an English classical tenor. He is famous for his magical voice and talent. Antoine rose to fame after appearing in the sixth season of Britain's Got Talent. He, and his singing partner, Charlotte Jaconelli, ended up as runner-ups in the show.
Jonathan later went solo and released his debut album, Tenore. So far, he has released three albums and all of them are hits.
Today, Antoine is a celebrity and a big artist. However, things haven't always been this way. Jonathan said that the show saved him from depression.
Also, find out how the American comedian, Ralphie May, went from 800 lbs to 350 lbs.
Jonathan's Struggle With Depression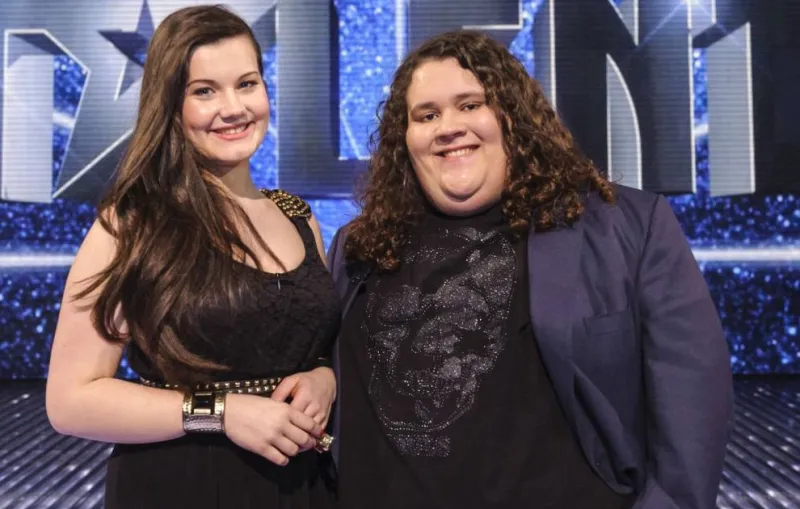 "I was in a really bad place mentally at that time," Antoine talked about his depression and his audition for the show. "I've said many a time it saved me. It took me out of the situation I was in and put me into a different place."
At the time BGT contacted Jonathan, he was struggling with depression and anxiety. He said that he didn't see any light in his future and was pessimistic about it. But his audition changed it all. It exposed him to better opportunities. Right after the show ended, Jonathan was contacted by the record company, Syco, and was offered a £1 million deal.
"I'm able to live this best life now because of what amounts to one Blackberry message 10 years ago," Antoine said. "It's crazy how tiny little things bloom into these wild experiences."
Jonathan's Struggle With Obesity
Well, depression wasn't the only thing that Antoine had to deal with. Obesity was there as well. Those of you, who've been following him since the show know that Antoine was overweight when he appeared on the show. It might be that Jonathan's depression was a by-product of his being overweight.
Fast forward 10 years and Jonathan is completely unrecognizable. He has lost 4 stone (56 pounds). By doing that, Antoine has completely transformed his physique and life. He is now in way better health and shape than before. So, how did he do that?
Jonathan Antoine's Weight Loss Journey
"I feel stronger and healthier than I have in 10 years, which is a lot," Antoine talked about his weight loss. "I've still got a lot to lose but I'm making my way." In order to shed pounds, Antoine made some major changes to his diet plan.
He took a 180-degree turn on his diet plan, which proved to be a very healthy choice. Along with that, Antoine also exercised a lot. Although it wasn't in the gym, it was still a very big change in his daily routine.
Jonathan's Diet Plan
In order to lose weight, Jonathan gave up one thing that he loved the most, American fast food. "This year, I've made an active choice. I've felt I've lacked discipline a lot," he said. "When I was out in America, fast food was everywhere and I couldn't hold myself.
"I was in a terrible state at the start of the year but I've been able to step down and change my diet." As of now, Antoine's diet consists mostly of vegetables and fruits. He has also limited his meat consumption and eats only lean meat. 
Jonathan also gave up Alcohol for a better part of the year and it paid off in a very great way. He started drinking more water. Although he couldn't give up American fast food completely, a pizza in a week isn't a big deal given Jonathan's working out routine.
Jonathan's Workout Plan
To burn calories, Antoine established a workout routine. By following this, he would burn 400 to 500 calories every day. The main reason behind Jonathan's success in his weight loss journey was the 10,000 steps that he did every day.
Walking is a very efficient way to lose weight and he did just that. Although there wasn't any weight lifting or push-ups included, Antoine succeeded in his goal. And he has proved that one can lose weight if one is committed to it even without gymming.
Before & After Weight Loss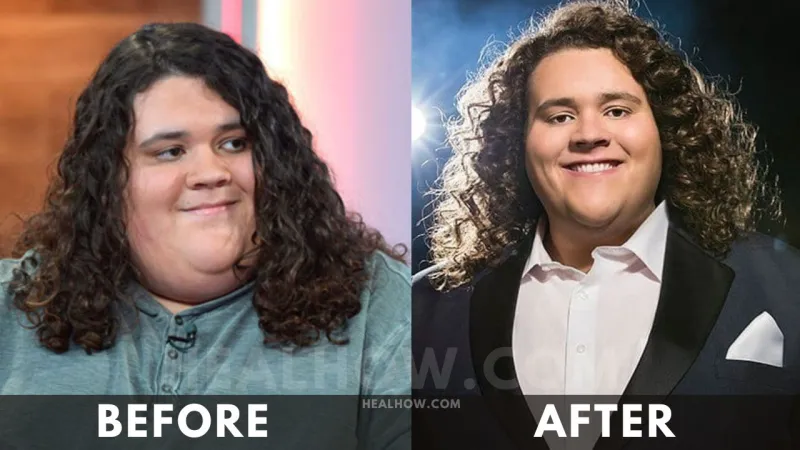 After undergoing the weight loss journey, Jonathan has brought a huge change in his appearance. By maintaining a healthy diet and exercising on a daily basis, he succeeded in shedding 56 pounds. Antoine's current weight is 240 pounds as compared to his old weight of 296 pounds.
Jonathan's Comment On His Transformation
Jonathan is very happy about the fact that he succeeded in transforming his physique. "For a very long time, I was just experiencing life, letting life live me, trying to find the next pleasure," he said. "Taking control of your own life and seizing your world with your own hands is very gratifying."
And Jonathan isn't done with weight loss yet. He is planning to lose more weight. And for that purpose, he has kept following the healthy lifestyle that he followed for weight loss. We hope that Antoine succeeds in achieving what he wants to.
Find out how Brandy Norwood's daughter, Sy'Rai Smith lost 60 pounds by changing her diet.
Final Words
Living the life of your dreams might be hard but it isn't impossible. To find the living example just look at Jonathan.
How he struggled with obesity and depression throughout his life and got rid of them after taking control of his life. Sure, we all need a life-changing moment and we will get it if we make a search for it.
Also Read: