Meet Khloe Kardashian, a well-known member of the Kardashian family and a famous American actress, socialite, and model. She first gained fame by starring in her family's reality show, "Keeping Up with the Kardashians." Just like her sisters Kim and Kourtney, Khloe has captured the hearts of millions of fans around the world.
While the Kardashian sisters are widely recognized for their fitness journeys, today we're going to delve into Khloe's path to a healthier life. Khloe Kardashian has undergone remarkable transformations when it comes to her weight and overall well-being. Her dedication to health and fitness is evident.
However, what's making headlines this time is Khloe's incredible achievement after giving birth to her daughter. She managed to shed an astonishing 60 pounds, which is no small feat. This news has sent shockwaves through her fanbase, who closely follow every aspect of her life.
Losing a significant amount of weight is a substantial accomplishment, requiring tremendous effort and discipline, and Khloe Kardashian is well-known for her commitment. So, how did she achieve this remarkable weight loss? The answer lies in her lifestyle changes, and in this article, we will explore the details of her journey.
The English TV personality, Kelly Osbourne, has successfully gotten rid of extra 90 pounds.
Khloe Kardashian's Lifestyle Before Weight Loss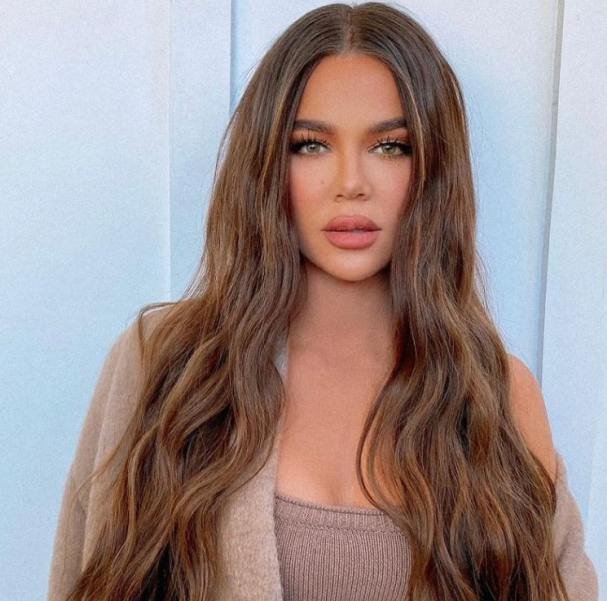 Khloe is now known for her remarkable health and fitness, but her journey wasn't always this way. When she initially started her career, Kardashian struggled to control her body and eating habits.
She was often referred to as the "fat Kardashian" and even faced criticism from her mother. However, they say that the most valuable lessons in life come from challenging times, and Khloe learned a great deal about life during this period.
After her divorce from Lamar Odom, Khloe sought solace and a place where she could be alone with her thoughts. She found the perfect sanctuary in the gym, where she could work out and focus on her well-being. Khloe's transformation was driven by her desire for inner peace. She once shared her thoughts on the changes in her lifestyle:
"For me, I was overweighed, I was unhealthy for a lot of my life. I started going to the gym during my divorce, like a significant and consistent amount for my mental health".
She further said, "I needed a release and I needed to feel strong and I just needed to get rid of all these thoughts. And, I wanted to be alone and the only place to really be alone was to be on an elliptical with headphones in my ears and kinds just vibing out". 
After this change, Khloe not only joined the gym but she worked on her overall lifestyle. She changed her diet and daily routine. This change in her routine had a very positive impact on her overall life. Khloe started feeling healthy. The divorce changed her forever. It made her a better person.
Another time that Khloe put on weight was during pregnancy. Well, the good news is that she succeeded in getting rid of extra pounds within three months of giving birth to her daughter, True Thompson.
How did Kardashian Lose Weight after Pregnancy?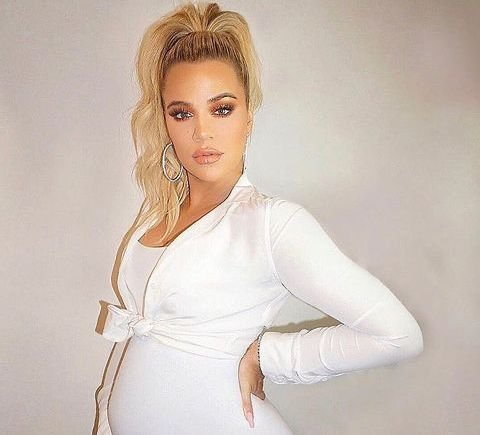 Kardashian has recently given birth to her daughter Tristan Thompson. During the pregnancy, Kardashian gained some extra weight, which is totally normal. However, after she gave birth to her daughter, True Thompson, she decided to finally get back to her old lifestyle after months.
She started working out more and eating less. Kardashian had to lose weight so she had to put in more effort than she did before. By following a healthy diet plan and an effective workout plan, Khloe succeeded in getting rid of pregnancy weight and got back on the healthy track again.
Here's a detailed insight into Khloe Kardashian's diet and workout. Here's how she spent her time getting back to healthy and lighter life:
Khloe's Diet Plan
Khloe took the help of Dr. Philip Goglia in sorting out her diet plan. He helped her in preparing a well-planned diet plan that would not only prove to be efficient in losing weight but will also be very beneficial for the rest of her life. 
Kardashian believes that changes occur only if you do certain things for a long time. She followed a long-term approach to get lighter because quick fixes result in more problems. "I believe in lifestyle changes, and when you think of something long-term, you do it better," Khloe said.
She continued, "If I know I just have to eat this way for a week, how does that help you for the long term? It doesn't". Here is her daily diet plan.
For Breakfast: Boiled eggs, berries, oats, jam, and almond butter.
For Lunch: Khloe chooses between chicken and fish depending on her mood. She also eats vegetables like broccoli, spinach, or beets.
For Dinner: Green veggies salad, chicken, rice with a glass of carrot juice.
And in case she feels some hunger for snacks, there are always almonds in the jars. Khloe also drinks a lot of water in order to maintain her hydration as she does a lot of workouts, which we will discuss next. 
This whole healthy lifestyle helped Khloe get in shape. By restricting and working on her eating habits, Khloe managed to cut down the number of excessive calories that she was consuming. After limiting the calorie consumption, it was time to burn some calories.
Khloe's Workout Plan
Along with her personal trainer, Gunnar Peterson, Khloe spends an hour in the gym on a daily basis. To warm up her body for exercise, Khloe does running on the treadmill and jumps rope which is followed by a cardio workout session.
She does, jumping jacks, split jacks, lateral walks, long arm crunches, abdominal crunches, push-ups, sit-ups, Superman, and bicep curls. Plank, and many more. This intense workout routine on a daily basis has proved to be life-changing for Khloe. She is comfortable with her new lifestyle.
Before & After Weight Loss
While Khloe was pregnant, her weight had reached 195 pounds. However, after giving birth to her daughter and starting her weight loss journey, she now weighs approximately 130 pounds. Khloe managed to shed an impressive 60 pounds by sticking to a consistent eating and workout routine.
Also read an incredible weight loss story of the American model, Bella Hadid: how she lost 20 pounds.
Final Words
Yes, pregnancy can be very challenging. It is the hardest time for women but, of course, when the little one is born you know that it was worth it. A lot of women give up on staying fit after giving birth.
They think that it is impossible to live the life of their choice anymore. It is hard but not impossible as Khloe proved. Sure you don't have to do as much hard work as she did but you can live a pretty much healthy life just by joining a gym. So, cheers, more power to you.
Also Read: