Bale is an English actor. Besides his acting, he is well-known for the magical transformations that he undergoes in order to play his roles.
Christian has worked in some of the all-time blockbusters such as Batman Begins, The Dark Knight, American Psycho, and Terminator Salvation.
Throughout his acting career, Bale has won multiple accolades including an Academy Award and two Golden Globe Awards.
There is a lot to discuss in Christian's acting career but as the title suggests, we are here to talk about his weight loss.
As already mentioned, throughout his acting career, Christian has undergone multiple transformations. He is not one of the best actors for nothing.
Bale transforms himself into the character he plays. Some of his amazing transformations are for the movies, The Machinist, and American Psycho.
Where a lot of people struggle with keeping in shape, Christian switches between overweight and "living skeleton" within months.
How is that possible? Well, it requires a lot of struggle and consistency. We are going to discuss Bale's transformations one by one.
Following are the big transformations that Bale underwent in order to play his roles.
American Psycho 2000
American Psycho was the first major body transformation for Bale. He had to play the role of a psychopath narcissistic, Patrick Bateman. As Patrick cared a lot about his looks, Bale had to make his body perfect. 
Although Christian already had a pretty lean body, he was still required to lose weight. He followed an extreme diet plan. Talking about the diet plan, Bale said, "There were no cheat meals. It was all lean protein. No sugars, good fats, and low carbs."
While explaining his character, Bale said, "With Patrick Bateman, his physicality is much more important than with most characters. He deals totally in the superficial, and he's incredibly narcissistic."
The American actor, Joaquin Phoenix, lost 52 pounds in order to play Joker. Find out how did he do that.
The Machinist 2004
The most huge transformation that Bale has ever undergone was for Brad Anderson's The Machinist. To play the role of insomnia-ridden, Trevor Reznik, Christian lost more than 60 pounds. The most interesting fact is that he did so in only four months.
Within four months, Bale's body weight reached 120 pounds from 180 pounds. Bale's spirit can be seen by the fact that he wanted to lose further weight. He wanted to reach 100 pounds. However, film producers didn't let him because of health concerns.
To lose 60 pounds, Christian followed a diet plan that only included an apple, a cup of coffee, and water per day.
This extreme diet plan yielded extreme results. Bale was supposed to look like a "living skeleton" as the writer of the book, Fred J. Miller, described the character. And Bale did look like a living skeleton.
Batman Begins 2005
Batman Begins was Bale's first take as a superhero. Now, a superhero requires body muscles and Christian was coming straight from The Machinist.
He only had five months to balance things. Even though Bale was advised by experts to take things slow, he fell in love with pizza.
Talking about the situation, Bale said, "I overdid it because I was enjoying gorging. I was ignoring advice about taking it slowly because my stomach had shrunk, and I should just go with soups. I was straight into pizza and ice cream and eating five meals in a sitting,"
To play Batman, Christian hit the gym where he lifted weights and did every kind of workout that Bruce Wayne of Gotham would do.
In less than five months, Bale balanced his lifestyle and gained the lost weight back.
The Dark Knight 2008
Even though The Dark Knight was a Batman movie, it required a different physique than before.
As Batman's enemy Joker was in the movie, it was supposed to be a masterpiece. And a masterpiece it was. Bale had to train for some new moves.
He worked out a lot in the gym. Christian had to build stamina, strength, speed, and agility.
Bale also had to gain more muscles than before. This meant that he had to spend more time in the gym than before.
The Fighter 2010
Christian had to lose weight again. But this time, it was not for an insomniac but for a drug addict.
In The Fighter movie, Bale played Dicky Ecklund, a real-life boxer, who struggled with drug addiction. To achieve the physique of a drug addict, Bale made some changes to his diet.
But his primary focus was on running. "I was just running like crazy. I could just run for hours on end and I felt really healthy", Bale later said. His role as Dicky won him the Ammy Award and later, the Golden Globe.
Also Read: James Martin Weight Loss
American Hustle 2013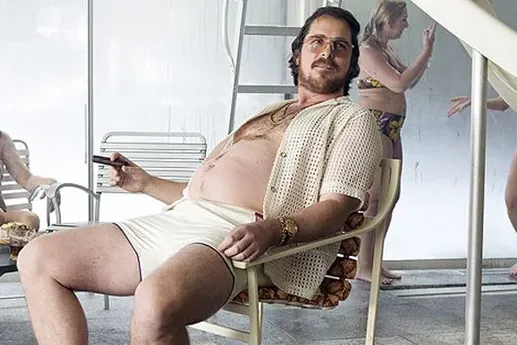 Once again, Bale had to undergo a weight transformation in order to play his role. However, this time the story was totally the opposite.
Well-known for weight loss, Christian had to gain 40 pounds this time. As he had to play the role of a con artist, he had to look like one.
Not only did he make changes to his weight but Bale also shaved his head, looking totally unrecognizable. Bale went from 185 pounds to 228 pounds. 
Exodus 2014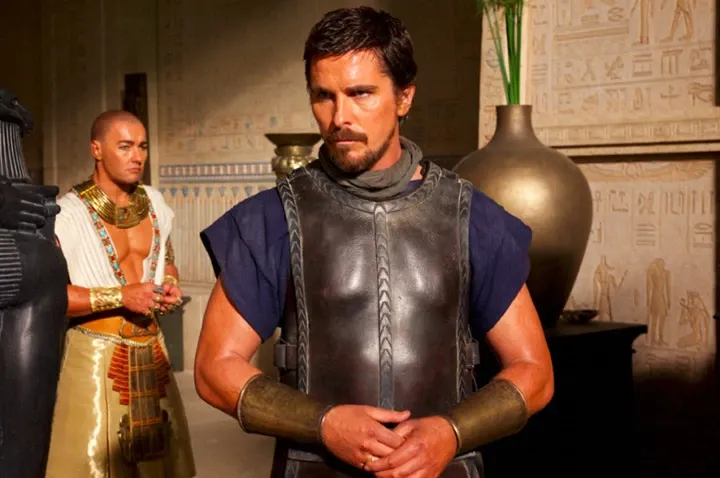 This time Bale had to play the biblical character, Moses. Now, to play Moses, he had to lose the weight that he had gained for American Hustle.
Christian only had 6 months to get slimmer. As he is well-known for his transformation, Bale successfully lost 45 pounds.
Also Read: Alec Baldwin Weight Loss
Vice 2018
Once again Bale was required to gain weight. In order to play the role of the former vice president, Dick Cheney, Bale had to make several changes to his physique.
He gained 40 pounds and colored his eyebrows. Not only that, but Christian also did some specific exercises to thicken his neck.
Ford V Ferrari 2019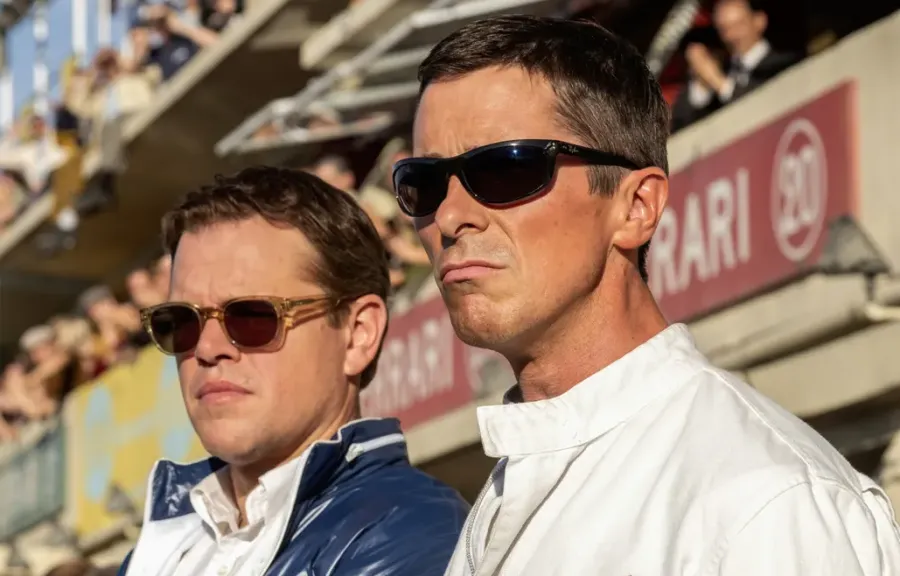 To play the role of a race car driver, Ken Miles, Bale lost weight once again. He not only lost the weight that he had gained for Vice but also went even further.
In order to "fit in the bloody race car", Christian lost 70 pounds. 
Christian's Current Body Measurement
As of now, Bale's weight is 178 pounds (80 kg). His height is 1.83 m (183 cm). 
Final Words
Christian Bale's extreme weight transformations show how much he is in love with what he does.
His passion is an example for everyone. He even puts his health at risk in order to entertain his fans and put his work to perfection.
Also Read: The comedian, actor, and YouTuber, Josh Peck, has lost more than 100 pounds.