The English singer, Ed Sheeran, doesn't need any introduction. His songs like Perfect and Shape of You introduce him.
Ed has won the hearts of millions with his lovely singing. As Sheeran is a big name, a lot of news about him circulates on the internet on a daily basis.
However, recently, news about Sheeran was circulating a lot and it got the attention of everyone, especially his fans, who are crazy about him.
The news was about Ed's drastic weight loss. The news spread like a wildfire. Within hours it was on top.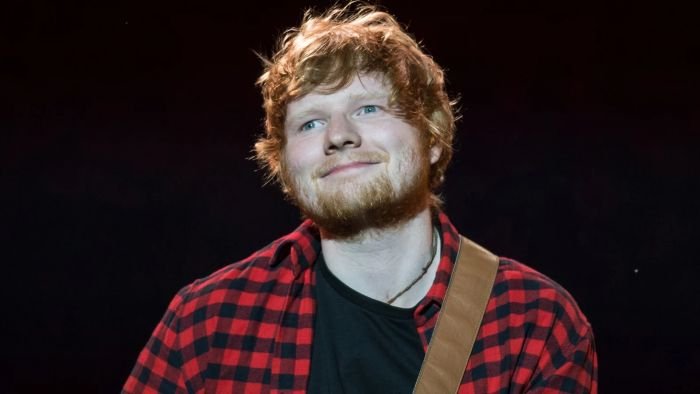 So, did Ed really lose weight? Yes, he did. He lost 4 stone (56 pounds). Soon after knowing this, his fans stormed Ed's social media account.
They were concerned about his health and wanted to know if Sheeran was okay. There were also a lot of people asking how did he lose so much weight.
Another brilliant singer, Post Malone, is said to have lost weight. Is that true? Find out.
So, in this article, we are going to discuss Sheeran's weight loss journey in full detail. But before that, there is another question of equal importance:
Why did Ed Sheeran Lose Weight?
In his interview, Sheeran admitted that he lost weight because of internet trolls. He was called "chunky and fat" on social media multiple times. "I never thought about my being fat. I never had insecurities", Ed continued.  He further said, "But if a lot of people point it out most of the time, your brain starts to think about them".
He said that people talk about his insecurities because they "themselves have insecurities". Besides that, Sheeran's growing weight was weighing him down as well. He also had to consider his health-related problems. 
Sheeran said that the birth of his daughter, Lyra, finally convinced him that he had to lose weight. He said that he realized how important his being healthy was. If not for himself then for his family. 
His following words sum up it all, "I stopped three months before Lyra was born because I was determined I was going to be the person to drive my wife to the ­hospital". Hence, started Ed's weight loss journey.
Why Ed Sheeran's Weight was Increasing?
The main reason behind Ed's weight gain was his unhealthy eating habits. He would binge eat without even knowing. Another trait that contributed a lot of pounds to his weight was his drinking routine.
In Sheeran's own words, "My problem was I'd go to the pub, have bangers and mash, a pie, maybe a pudding and then loads of pints. And then not exercise". 
The real trouble would begin at his tours. He recalled, "On tour, it's very easy to drink every single day because there's always someone visiting". However, he had to keep track of his health now. As it wasn't leading him to a good place. So, that's what he did.
How did Ed Sheeran Lose Weight?
In his quest to shed pounds, Ed Sheeran made some significant changes to his lifestyle. One of the most noticeable shifts occurred in his eating habits.
Before embarking on his weight loss journey, he used to consume an entire pizza without a second thought, often not even realizing it. However, everything changed for him as he embarked on his journey to lose weight.
Ed's Diet Plan
Ed started keeping track of everything he ate or drank. Ed gave up every kind of food that might increase his weight one way or another.
The main type of food that he avoided was processed one. In place of it, the English singer turned to organic food.
He eliminated beer from his diet as well, which was "increasing my weight". However, soon after Ed lost 56 pounds, Sheeran turned back to the beer. He said that he was on break because he wanted to make a difference first.
Ed's Workout Plan
Sheeran fought the extra pounds on every front. While he cut loose extra food consumption, Ed also started working hard in the gym.
He would work out in the gym for an hour five days a week. Ed would lift the weight and do cycling, boxing, push-ups, pull-ups, sit-ups, crunches, lunges, and plank. This workout routine helped him lose weight quickly.
Before & After Weight Loss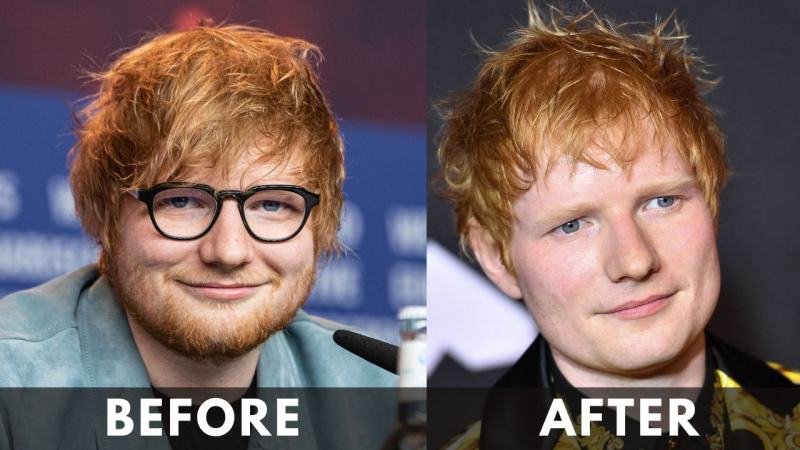 Ed Sheeran shared, "I was 15 and a half stone at my heaviest, and I think I'm 10 and a half now." His journey led him to transform from 217 pounds to 147 pounds, successfully shedding a total of 70 pounds along the way.
Final Words
By undergoing a weight loss journey, Sheeran set a great example. He proved how can you be a superstar and a hard-working and responsible dad at the same time.
Ed's weight loss journey tells us that there is nothing that can stop you if you have decided to lose weight.
Also Read: