Bell is an American actress, comedian, and screenwriter. She started her career as a writer in 2009 when she was selected to write the 35th season of Saturday Night Live.
The breakthrough in her acting career came when she was cast for the role of Jillian Belk on Workaholics.
Weight Loss Journey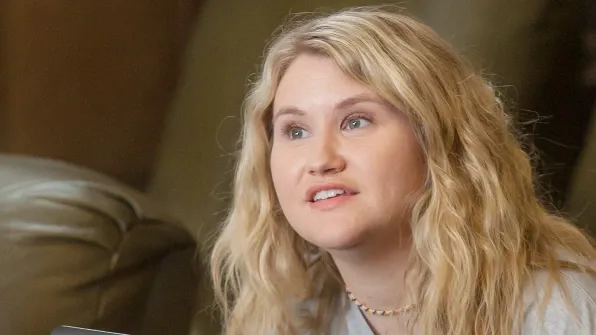 Recently, Bell was cast for the leading role in Paul Colaizzo's movie, Brittany Runs a Marathon.
As the name suggests, Jillian was required to undergo a transformation in order to play the role. To play Brittany, she had to lose weight.
For this movie, Jillian lost more than 40 pounds. Talking about the experience, Bell said, "It's very different to a lot of the roles I've played before.
But I just connected to her and I really wanted to tell her story as close to real as possible. I loved her."
She added, "Brittany struggles with accepting love from others, whereas I constantly have family and friends surrounding me.
But I struggle with a lot of things that she struggles with and some self-worth issues sometimes."
All in all, it was a great chance for Bell to improve not only her physical but her mental health as well.
After being cast for the role, the next task was to embark on the journey to lose weight. So, how did she do it?
Another comedian and actress, Margaret Cho, has recently lost 40 pounds: find out how.
How did Jillian Lose Weight?
"I wanted to do the same physical journey of the character, so I lost 40 pounds," Bell said.
She was given a well-written manual following which she had to lose weight. "I had the script, I think, seven months before we started shooting.
I was just re-reading it all the time and doing the workouts and starting to train and run," Jillian added.
By starting her weight loss journey prior to the commencement of shooting, Jillian successfully lost 29 pounds.
The other 11 pounds that she lost were during the filming. Bell lost weight by maintaining a healthy diet and doing workouts on a daily basis.
She limited the consumption of processed food and followed a completely plant-based diet.
She also drank a lot of water in order to balance her hydration level.
Along with maintaining a strict diet plan, Bell also joined the gym where she did cycling, running, weight lifting, squats, push-ups, and pull-ups. 
Not only that, but Bell also participated in a real marathon.
During a real marathon across New York, a movie scene was filmed where Bell's fellow runners thought that they were filming for a documentary. 
Also Read: Bill Clinton Weight Loss
Before & After Weight Loss
After working out and maintaining a healthy diet, Jillian has lost 40 pounds.
Her current weight is 130 pounds whereas, in the past, she weighed around 170 pounds.
Also Read: Graham Elliot Weight Loss
Impact of Transformation on Jillian's Life
Playing Brittany left a big impact on Bell's life. "After doing this movie I forced myself to have a hard look at how was I treating myself.
I realized I was saying more negative things to myself than positive," Jillian said.
She continued, "I have gained a lot from this movie. Now, I focus more on my health and the way I treat myself. I don't go much harder on myself. In the end, Brittany stayed with me."
The famous American actress and writer, Melissa McCarthy, has lost 70 pounds by following a diet plan.
Final Words
Jillian's weight loss transformation tells the story of commitment and dedication.
It tells us that if you are determined and passionate enough then you can achieve everything in this world.
Just remember, the key to success is the power of will.
Also Read: