Jillette is well-known for his magic tricks and a lot of other talents. He has earned his name and fame through acting, writing, and hosting TV shows. Penn has shared his success in doing magic with his fellow team member, Teller. The duo works under the name of Penn & Teller.
Through his magic career, Penn has made a lot of things invisible but he has shown the real magic only recently. This time Jillette has vanished a part of himself. He has lost up to 100 pounds.
By doing this, the writer of God, No!: Signs You May Already Be an Atheist and Other Magical Tales has surprised a lot of fans. But how has he done is the main question. The answer to this is fascinating. So, without any more delay, let's dive right into Jillette's weight loss journey.
Another equally fascinating weight loss story is of Chris Pratt: how did he come from 300 lbs to 200 lbs.
Penn Jillette's Weight Loss Journey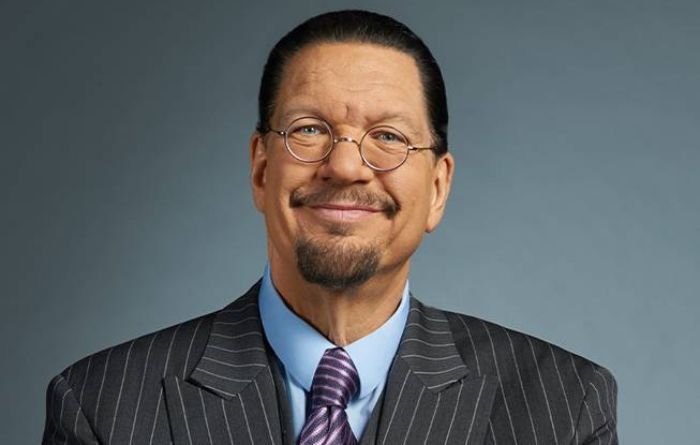 In the year 2016, Penn decided to lose weight. However, there's a long story behind it. In 2015, Jillette was having some serious health issues. When he visited the doctor, he found that his heart was 90% blocked and his blood pressure was getting very unbalanced.
The doctor instructed Penn to take medicines. "I was on six very powerful meds to bring the blood pressure down," later Penn recalled. However, the thing was that medicines were a short-term solution. He needed to do more than that.
The doctor advised Jillette to work on his weight. He told him that he should lose some weight. At that time, Penn weighed around 322 pounds, a very dangerous situation. The doctor told him that if he would slim down to 230 pounds, he would not even have to take any medications. 
This brought hope to Jillette. He said that he wanted to see his children grow so he took the decision to lose weight as soon as possible. With that being said, Penn embarked on his journey to lose weight. How did he do that?
How did Penn Lose Weight?
Penn has disclosed the secret behind his weight loss in his new book, Presto: How I Made Over 100 Pounds Disappear and Other Magical Tales. So, the secret behind Jillette's weight loss was Potato. Yes, potatoes. He followed a strict diet plan which mostly consisted of potatoes.
As absurd as it might seem he has got some good reasons behind it. In his interview, Penn said,  "I'm not good at moderation. I wanted to do hardcore stuff,". Jillette continued in his interview with GMA, "I wanted to lose the sense of eating socially. It was just a way to lose all the habits I had gotten into.  No one ever calls up and says, 'Hey, Penn, I just landed in Vegas, let's have a potato'".
He said that he picked them because it was a "funnier word". He said that he could have chosen beans too but potato seemed the way to go. However, with the passing of time, Penn started adding other types of food to his diet plan as well.
Penn started eating green veggies and salad along with his favorite potatoes. He now follows a plant diet and also works out. He has established his own workout routine. Jillette does cardio along with some yoga postures.
The difference that losing weight made in Penn's life can only be comprehended by reading the following lines, "When you're feeling as bad as I felt, and you go to feeling as good as I feel, the temptation to go back to doing what you were doing when you felt bad is not very great", Jillette said.
But is it Safe Though?
After disclosing his diet plan, Jillette came under a lot of criticism. One of those critics was  Jaclyn London, director of Good Housekeeping Institute. She said that it is true that potatoes have a high nutritious level but so do a lot of other vegetables.
In fact, according to her, eliminating every other kind of food might cause a lot more trouble. Eating potatoes along with other vegetables would result in consuming a low level of protein. Which makes up our bones, muscles, skin, tissue, and a lot of other body parts. 
So, before you decide to follow in Jillette's footsteps, be aware of the risks this diet brings along with it.
Penn's Advice for His Fans
Penn was fully aware of the potential dangers and risks associated with his potato diet. He also realized that some of his fans might view it as an attractive diet plan.
To ensure his fans understood the situation, the renowned magician humorously cautioned them. In his trademark humorous style, he quipped, "If you're taking health advice from a Las Vegas magician, you might want to rethink your life choices."
Penn was well aware of the possible pitfalls of his potato-based diet plan. He understood that some of his fans might see it as a great idea for their own diets. That's why he decided to playfully warn his followers in his usual funny way.
The famous magician humorously stated, "If you're taking medical advice from a Las Vegas magician, you might want to reconsider your life choices." This lighthearted warning emphasized the importance of seeking professional advice when it comes to health matters.
Before & After Weight Loss
Before beginning his diet plan, Penn's weight was around 322 pounds. However, in the year 2016, significant changes occurred.
Currently, Penn weighs 225 pounds, which means he has shed approximately 100 pounds during his journey.
In 2015, Penn weighed 322 pounds, but in 2016, he decided to make some big changes to his lifestyle. As of today, he weighs 225 pounds, which is quite a remarkable achievement.
This means that he has lost about 100 pounds since he started his journey to a healthier self. That's a lot of hard work and dedication!
Find out how The Butter Lady, Paula Deen, has lost 40 pounds.
Final Words
The importance of health can be felt when you are devoid of it. Penn has experienced it very well. He has learned how it feels to be obese and not able to do some simple work. His huge weight loss transformation can be an inspiration for anyone who is looking up to get out of an unhealthy life and wants to live a healthy life.
You may also like to read: