The English TV personality, Cowell, has worked on many TV shows. However, his most famous shows are Britain's Got Talent, Pop Idol, and America's Got Talent.
Simon has been judged on so many shows that his fans now like to call him "The Judge". He is also famous for his bold and blunt comments about contestants' performances.
However, nowadays, Simon's fans are discussing totally different things about Cowell. He has recently lost a huge amount of weight which was bound to arise fans' attention. Not only his fans but Cowell's fellow judges are surprised as well.
By losing 60 pounds, Simon has started totally different debate on social media. When he shared his new pictures, fans didn't hesitate to provide their opinions. Some were happy about his new looks and were wishing him well while others worried about his health.
So, what really is behind this sudden weight loss? That's why we are here, to find out about Simon's weight loss journey. Just continue reading.
Simon is not the only TV personality who has shed 60 pounds. Also, read about the weight loss journey of Ree Drummond.
Simon Cowell's Weight Loss Journey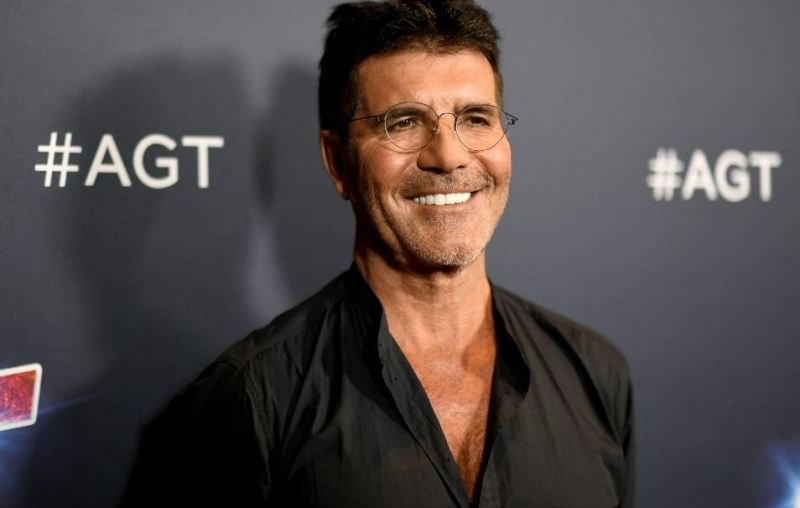 This all started back in the October of 2017 when Simon had a little accident. Simon was going to meet one of his friends when he slipped down the stairs of his Malibu house and suffered some injuries. Right after this accident, Cowell was rushed to the doctor.
The good thing was that he didn't suffer any major injuries and was going to recover fast enough. However, there was bad news as well. The doctors told Cowell that he fell because of his low blood pressure and that he had to take care of his health.
The doctors advised Cowell to get in charge of his health and lose some weight. At that time, he had the habit of binge eating. Simon would sit in front of the TV and would eat for a whole hour. Cowell was addicted to hamburgers, sausage rolls, and his favorite, jam tarts.
However, his fall from the stairs and the doctors' warnings were enough to make Simon realize. He started maintaining strict discipline in his daily life.
Simon transformed his lifestyle totally and started eating healthy and exercising. In this way, he transformed his appearance totally. Here are the details about Cowell's diet and workout plan.
Simon's Diet Plan
Simon knew that the mess his old bad eating habits had created would only be cleaned with a big step. So a big step is what he took. Cowell tried to go vegan. However, when it seemed to be very hard, he implemented the vegan diet as much as possible.
He gave up every kind of meat consumption except fish. However, after a month, Simon gave up eating fish as well. In one of his interviews, Simon said, "If you're on a diet you have to keep the food sensible, but it's got to be interesting and tasty, then the diet's surprisingly easy".
The great news is that Simon tried his hand at cooking as well. And guess what? He succeeded in it. Simon's cooking proved to be a very good experience and he even decided to write a vegan cookbook. Along with meat, Cowell abandoned sugar consumption as well.
In practicing this, he even avoided eating fruits that had a high amount of sugar. However, with the passing of time, as his health started improving, Simon slowly and cautiously, transformed to a normal diet. He now eats meat but not like before. Simon now practices moderation when it comes to food.
Simon's Workout Plan
After doctors told Cowell to watch out for his increasing weight, he started doing workouts. As mentioned earlier, Simon transformed his lifestyle completely. He started exercising a lot. Cowell would start his day with 200 push-ups and situps. He would also go for long walks. 
When Covid hit the world, even then Simon didn't give up and sat at home. He started going out on a bike for hours. Cowell would ride the bike for hours on end. When the interviewer asked Simon what would his advice be for his fans who are looking forward to losing weight, he said,
"Most importantly occupy your mind. You have to stick to a routine. Fortunately, with things like Zoom, you stay in touch with the world, keep motivated, come up with ideas. I never get this time, normally".
Simon also practiced yoga occasionally. In this way, Cowell got rid of increasing weight which was becoming a threat not only to his career but to his mere health as well.
Simon's Accident
In 2020, unfortunately, Simon had an accident while biking. He suffered some major injuries on his spine and broke his neck. The accident was very sad news for his fans. Simon had to spend a whole week in the hospital. However, good thing is that he recovered and is fine now.
Before & After Weight Loss
As compared to his old weight of 245 pounds, Simon now weighs around 185 pounds. He has lost 60 pounds along the way.
Also, find out how did Bitsy Jennings lose weight.
Final Words
By losing weight and changing his lifestyle, Cowell has not only transformed his health for good but has also set a good example for others.
If you are struggling with your growing weight, or you are having trouble adopting a healthy lifestyle, Simon's diet and workout plans can be a very good choice.
Also Check: