Trisha is a talented American woman who has made a name for herself in music, acting, and even cooking! She's not just any chef; she's a multi-talented superstar. Trisha Yearwood, as she's known, started her very own cooking show on the Food Network. And guess what? It's been a massive success, surprising even Trisha herself!
Trisha's cooking skills not only won over our taste buds but also earned her three Emmy Awards. That's a big deal! But with fame and a busy life come some challenges. Imagine being surrounded by delicious food all the time. Well, even the best chefs can't resist, and Trisha found herself gaining weight.
You see, Trisha struggled with her weight even before her cooking show days, but the abundance of mouthwatering dishes around her made it even harder to stay in shape. But guess what? Trisha wasn't going to let that stop her. She decided it was time to take action.
The first step? Finding time in her jam-packed schedule to focus on her health. Trisha knew that her well-being should be her top priority, so she made room for it in her busy life.
Before we dive into Trisha's inspiring weight loss journey, let's take a look at some of the factors that contributed to her weight gain.
How did Trisha Gain Weight?
As mentioned earlier, Yearwood had been struggling with obesity since her childhood. However, her starting cooking show made her weight increase. She described her love for the food as "Often I can talk myself through that moment and just recognize that I want something because I see it on the counter".
Yearwood continued, "though every now and then, I do go overboard, especially with sea salt chocolates". Food was always Trisha Achillies' Heel, however, being Yearwood's chef made it much more apparent.
Find how the famous chef, Ayesha Curry, succeeded in losing weight by making healthy dishes at home.
Trisha Yearwood's Weight Loss Journey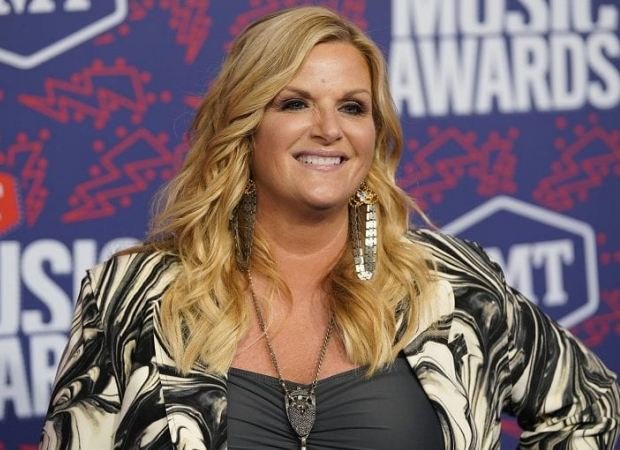 Now let's turn to the main question: how did Trisha lose weight? Now, being a chef has its own advantages and disadvantages. It was her cooking skills that contributed to her being overweight then again it had to be the cooking skills that would save her. 
Yearwood prepared a diet plan to help her fight obesity. She limited the consumption of processed food and stopped dining out.
Instead of ordering pizza, Yearwood would make herself healthy dishes at home. In this way, she controlled her calorie consumption. She also stopped eating while making delicious dishes on the show.
Trisha also joined a gym where she would do workouts for more than one hour on a daily basis. Besides that, she also started practicing yoga to attain peace of mind. While doing workouts helped her burn calories, yoga helped her fight stress.
Before & After Weight Loss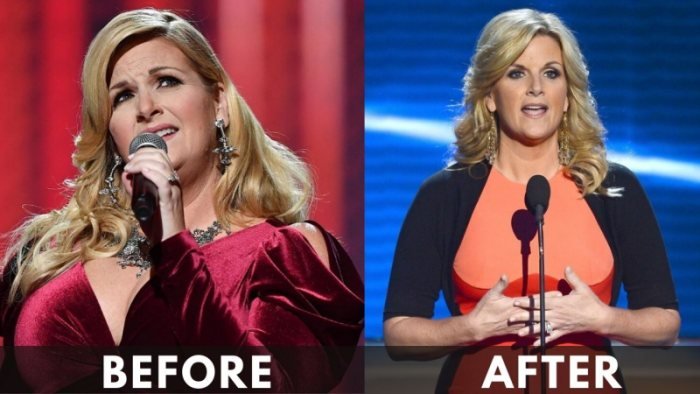 When it comes to Trisha Yearwood's amazing weight transformation, she's made some impressive progress! She managed to shed around 30 pounds, going from 245 pounds down to a healthier 215 pounds. That's a big achievement, and we'll soon discover how she did it!
Final Words
As you can see Trisha not only overcame obesity but she is trying to go even further. By her will, Yearwood did what most people are afraid even to start. Truly her story is an inspiration for anyone looking to lose weight.
Also Read: