Tami is an American actress, businesswoman, and TV personality. Her birth name is Tamisha Akbar, however, her fans know her by the name, Tami Roman.
Tami rose to fame after her appearance on the reality show, The Real World: Los Angeles. Since then, she has achieved a lot in her career by working on major projects.
Another breakthrough in her acting career came during her appearance in another reality show, Basketball Wives. Along with being a successful actress, Roman is also a model. In fact, modeling has been her biggest passion.
Today, she is a successful and healthy woman, however, things haven't been always this way. Tami has a long history of fighting body dysmorphia. It all started at the young age of 13.
Weight Loss Journey
Even though she only weighed 120 pounds at that time, Rami was criticized severely by a modeling agent.
Recalling the incident, Roman said, "She literally stood me in front of a mirror and said, 'You've got back folds. You've got fat over your knees. You need to do something with your chin. Your breasts are sagging.'"
In Tami's own words that moment "ripped me in shreds". These few words from a stranger proved to be a nightmare for the rest of her life. From that day to this day, she still suffers from body dysmorphia.
The good news, however, is that the American actress is getting good at controlling her fear. Recently, she has lost 30 pounds. 
Also, read how the young and famous reality TV star, Kit Keenan, keeps herself healthy and happy.
Why did Tami Lose Weight?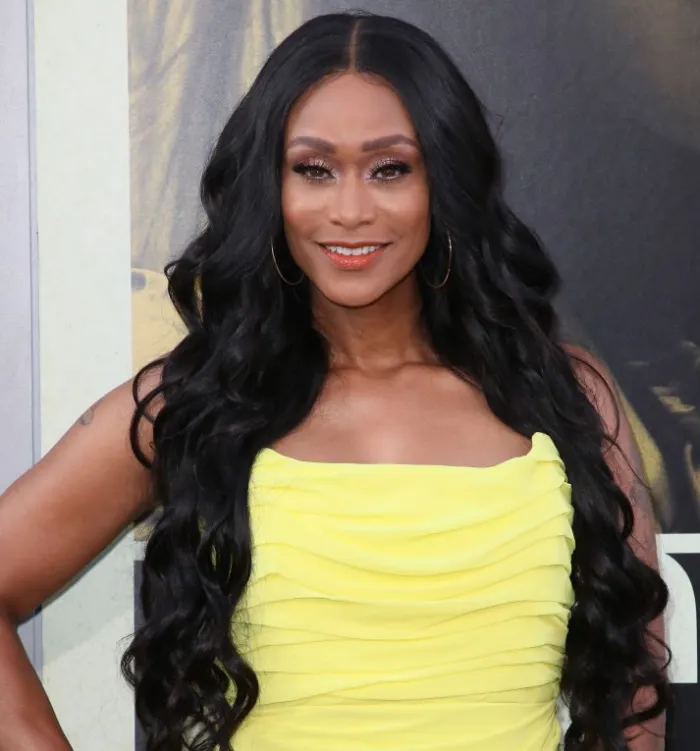 While a lot of people accused Roman of losing weight because she was struggling with dysmorphia, she has totally different reason.
"For a couple of months, I had stopped taking care of myself and I noticed that I had put up some extra pounds."
She lost weight because she realized that the gained weight was slowing her down.
Besides that, she was also diagnosed with type 2 diabetes, which shocked her.
From that moment, the American actress started her weight loss journey and ended up getting rid of "extra pounds". 
"Today at 50 years old, I've been diagnosed with Type 2 diabetes and my weight fluctuates with that," Roman said,
"You couple that with the disorder and it's a hard thing to manage. People don't understand what it is to be a person with this disorder, particularly dealing with weight issues."
How did Tami Lose Weight?
After deciding that she wanted to lose weight, Roman didn't waste time thinking about how was she gonna do that.
Instead, she started working out. Tami lost weight by making some huge changes to her diet plan. She also restructured her daily routine. 
These big changes proved to be super helpful and Roman succeeded in her weight loss journey.
Now, before we dive into her diet and workout plan, I want to make sure that if you are thinking about following in Tami's footsteps, be careful to see if her daily routine fits your health and physique.
Also Read: Andy Ruiz Weight Loss
Tami's Diet Plan
Tami took a big turn in her diet plan. Whereas before, she used to consume 2000 calories per day, now she reduced the number to 1500 calories.
She also said goodbye to every kind of processed food and instead, started eating only homemade food.
Along with that, Roman also eliminated processed sugar completely from her diet. Needless to say, she is also staying away from alcohol.
She focuses more on eating vegetables, fruits, nuts, and lean meat. Tami starts her day with a sip of fruit juice.
At first, following this diet plan seemed quite hard to Roman.
But as she didn't stop, she built the inner strength to say no to the food that might cause further problems in her life.
Facing diabetes isn't easy, but Tami's doing a great job at it.
Also Read: Catelynn Baltierra Weight Loss
Tami's Workout Plan
Roman knew that if she were to lose weight, she must plan a workout routine as well.
Now being a model and actress, working out was a big part of Tami's daily routine.
However, she increased the intensity of her exercise. She started spending two hours at the gym 5 days a week, leaving only weekends.
She would do push-ups, sit-ups, squats, lifting weights, lunges, and crunches. Along with that, Roman also did swimming and hiking. Now, when you do all that, losing weight becomes inevitable.
Before & After Weight Loss
Tami put in a lot of effort day and night, and she finally got her well-deserved reward. She managed to shed 30 pounds, making her already slim figure of 157 pounds even slimmer. Today, she weighs 127 pounds, which is a significant achievement!
Final Words
Tami's story tells us that we should be very careful about what we are saying to anybody. Your few words said in joking might cause a deep wound in someone's soul.
Body dysmorphia is a growing problem and the thing with this disorder is that it doesn't stop at any point. So watch out for your loved ones who might be struggling with this disorder.
Also Read: