The Newman from Seinfeld is well-known for his appearance. Knight is a comedian and an actor. For the most part of his career, Wayne was best known for his chubby appearance and being funny. However, it all has changed very quickly.
Knight has undergone a weight loss procedure and has lost more than 100 pounds. He's not anymore that chubby guy. When he appeared after weight loss for the first time, the actor faced a lot of questions from his fans. Mostly about how and why did he lose weight?
Why did Wayne lose weight?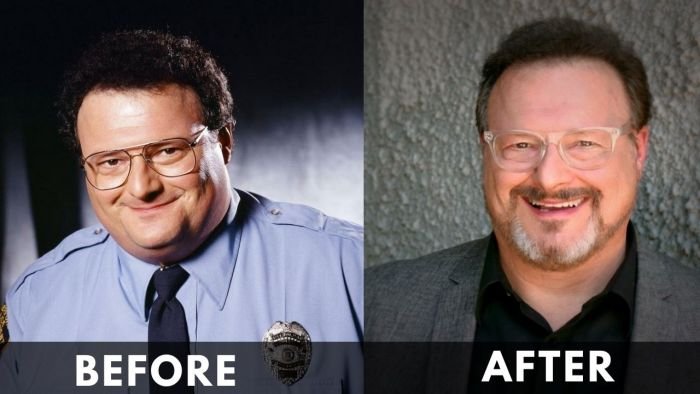 When Wayne transformed his appearance, one of the most asked questions he faced was 'Why did he lose weight?' It made a lot of sense. After all, he has been living with that obesity for decades. What happened that he made this decision?
During the recording of a running scene in a project, he felt very exhausted. In his words, "I couldn't catch my breath". So worried about this fact, Knight went to the cardiologist, Daniel Eisenberg. Daniel proved to be a life saviour for Wayne.
He warned Wayne that if he continues to live the way he does he will get in a lot of trouble. Daniel warned Knight that he was "heading towards death". He might get diabetes, heart disease, or even strokes. All in all, the situation wasn't good in any way. And that's how Wayne Knight started his weight loss journey and ended up losing 53 kgs.
How did Wayne Lose Weight?
With the help of Daniel Heisenberg, Knight started paying attention to his daily routine. He would record whatever he was eating or doing. Before starting the weight loss journey, Knight would consume 5000 calories on a daily basis.
With the help of Daniel, he cut down it to 1500 calories. With the passage of time, Wayne realized that his eating habits had nothing to do with hunger. He was eating to numb himself and to kill the time. And with the passing of time, it became his addiction.
So it became kind of a vicious cycle. However, he came over this very quickly and now only eats according to the basic needs of a human body. His food comes from a gourmet delivery service that makes sure that his food contains 1500 calories.
Along with maintaining diet, Daniel also helped Knight in doing exercise daily. Wayne said, "When the first time he said to me that I had to do exercise, I was like, 'Nah, I'm not doing this' But as of now I'm enlightened. I know that it's for the good of my health".
And that's how Wayne Knight came with the terms of a good and healthy routine. Of course, there's no doubt that Daniel deserves a lot of credit but we should also applause Knight for being so courageous.
Did Wayne Knight have Gastric Bypass Surgery?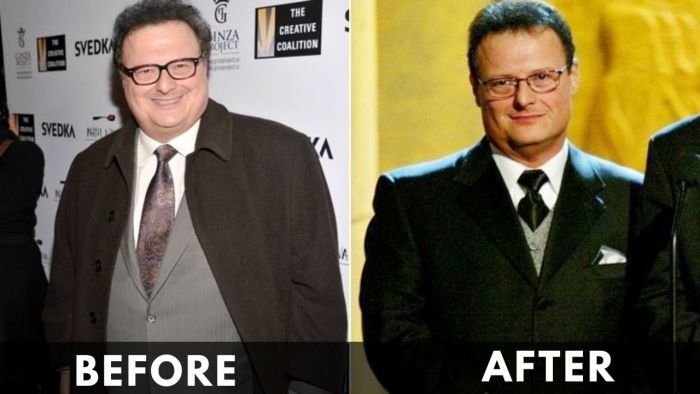 Due to a sudden and huge fall in Knight's weight, fans suspected that he underwent a gastric bypass. However, analyzing the facts that's not true. He hasn't undergone any kind of surgery. Knight lost weight only and solely because of his hard work and devotion.
Find out how America Ferrera has lost 40 pounds. Meanwhile, Nathan Fillion cut loose 50 pounds.
Before & After
Before starting the weight loss journey, Wayne weighed around 327 pounds, however, after a lot of hard work, he has succeeded in losing 117 pounds. Knight's current weight is 210 pounds.
Where's Wayne now?
As of now, Wayne Knight is living a happy and healthy life. In an interview, Knight said, "It's great to be funny and not to be fat and funny. It's a very healthy life".
Conclusion
Wayne is one of the few people who find out the problem very soon. Otherwise, a great majority of people don't even think that they are doing something wrong. They keep involved in bad habits. In the end, bad results are inevitable. I hope that you are Wayne's type.